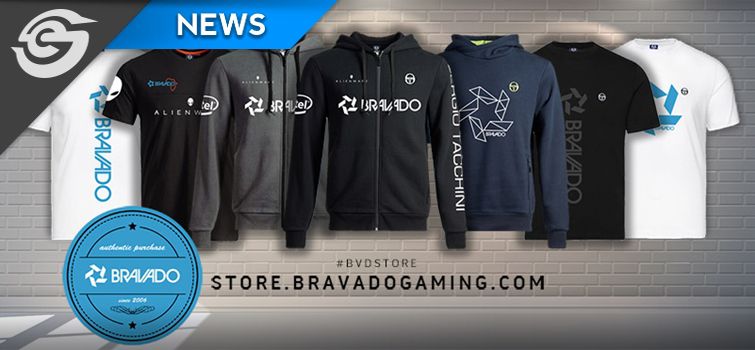 Bravado Gaming launches online shop
Clint 'Zombie Dredd' O'Shea
Bravado Gaming has launched their online store which gives their fans an opportunity to show their support for the team with a new line of Sergio Tacchini Bravado Gaming clothing.
Hoodies and t-shirts are currently the order of the day, but the MGO is warning that stock is "extremely limited". However, if you're keen to pick up a player shirt, you may need to wait a little as they are "on the way from Italy as we speak".
Items range from R390 to R1,490 with the shop accepting VISA, MasterCards and Instant EFT.
However, if you're keen to get your hands on one of the t-shirts valued at R390, you could do just that by following the instructions in this tweet.
Additional information about the announcement can be found here.