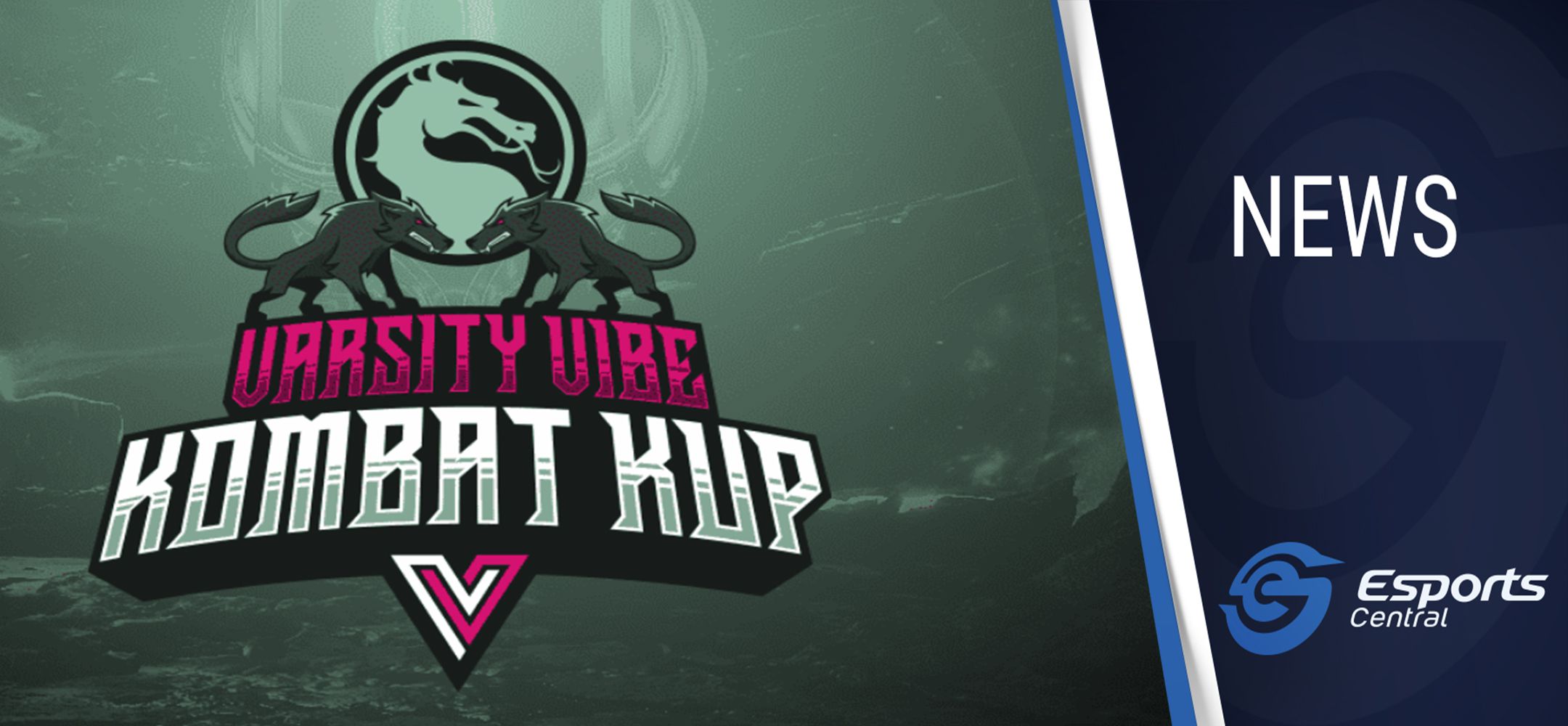 Varsity Vibe Kombat Kup announced with R5,000 prize pool
The South African Fighting Game Community (FGC) is in for a treat starting in August with the Varsity Vibe Kombat Kup. By the name, you might have guessed this tournament is for Mortal Kombat 11. It was recently announced by CharlieWolfGaming, and now, we've got all the important details to share with local MK11 esports fans.
Varsity Vibe Kombat Kup details
Firstly, the Varsity Vibe Kombat Kup is free to join via the qualifiers. It is open to South Africans only and will be played on PlayStation systems. A total of four qualifiers will take place throughout the month of August. It is brought to you by CharlieWolfGaming and Varsity Vibe.
Despite what the name might lead some people to believe, this tournament isn't only open to Varsity students. Anyone from South Africa is allowed to enter. The top two from each qualifier will advance to the grand finale, which has an R5000 guaranteed prize pool to fight for. At the time of writing, the prize pool distribution is unknown. There will also be "spot prizes".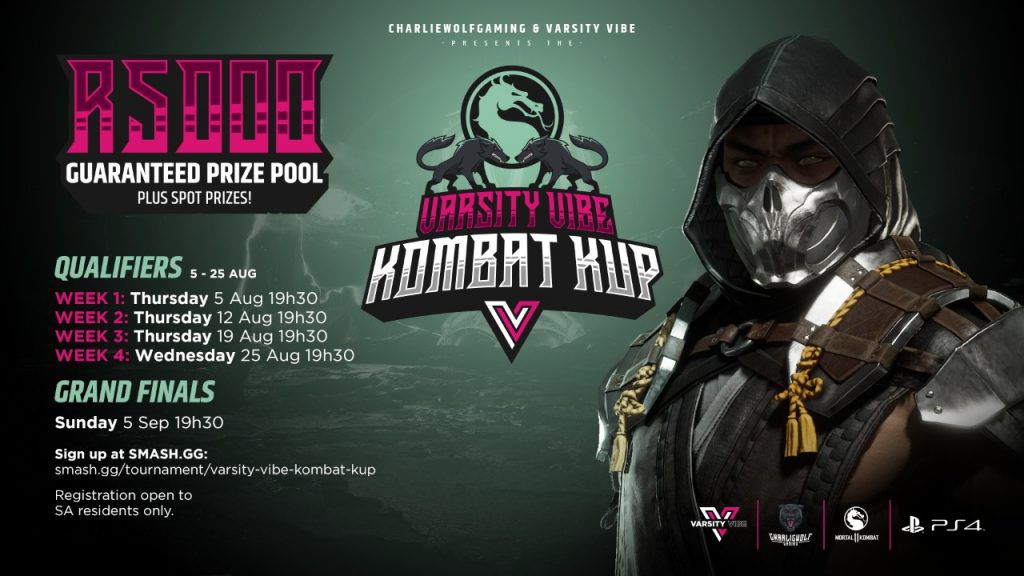 You can simply head on over to the Smash.gg page for the Varsity Vibe Kombat Kup to enter one or more qualifiers for a shot at being one of the grand finale kombatants.
The schedule in SAST:
5 August at 19:30 – Week 1 qualifier
12 August at 19:30 – Week 2 qualifier
19 August at 19:30 – Week 3 qualifier
25 August at 19:30 – Week 4 qualifier
5 September at 19:30 – Grand finale
Registrations for each of the qualifiers close at 15:00 on the same day they take place.
Don't forget to register for the Varsity Vibe Kombat Kup, and give CharlieWolfGaming a follow on Twitter to stay up to date with the tournament, and follow Varsity Vibe as well while you are at it.
Header image via CharlieWolfGaming / Varsity Vibe.