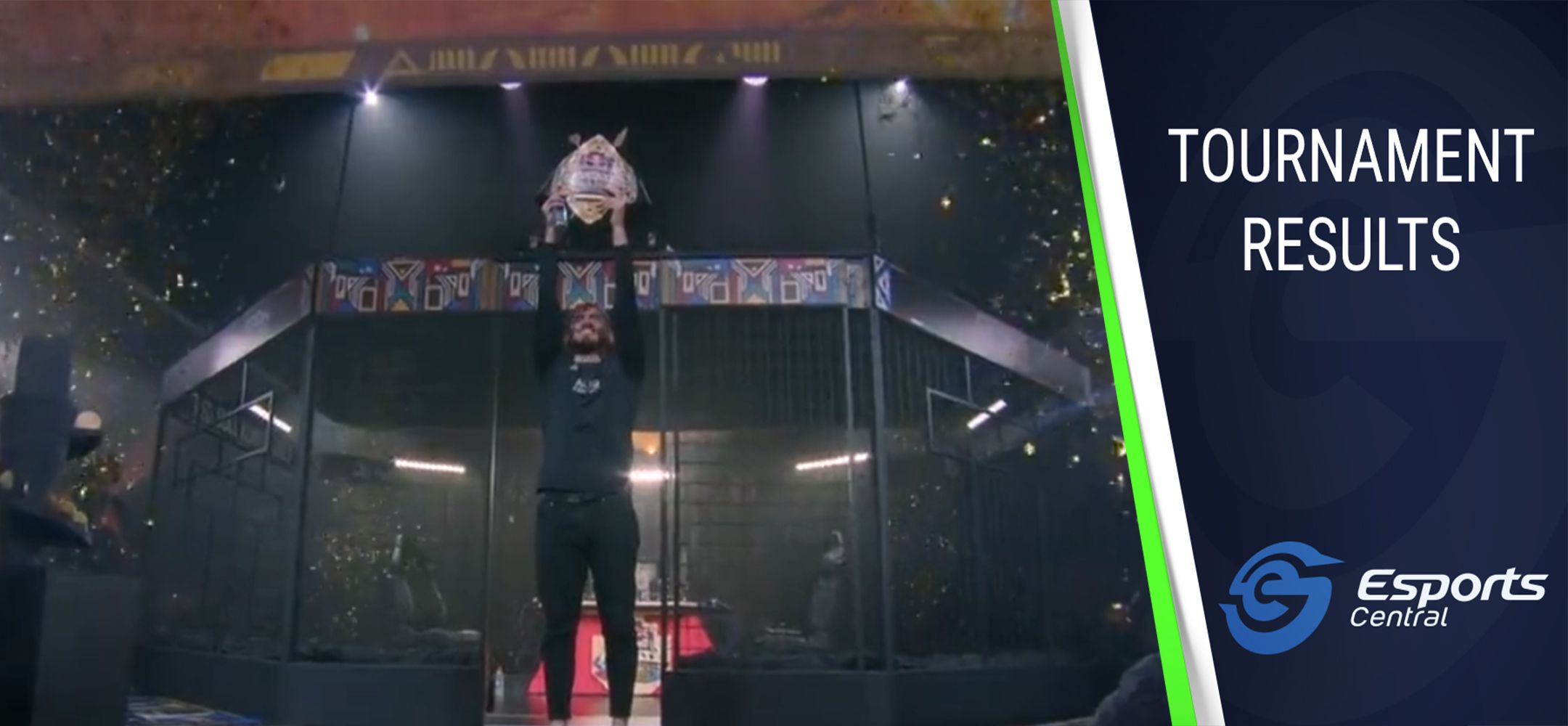 Red Bull Kumite 2023 South Africa results
This past weekend was historic for the South African fighting game community, as the annual Red Bull Kumite took place in Pretoria at the Rembrandt Sports Centre in front of a crowd. Here's what happened at Red Bull Kumite 2023, including how the South African player did.
Red Bull Kumite 2023 results
A total of sixteen of the best Street Fighter 6 players in the world competed right here in South Africa, and it was something to behold. The 16 players included Goliath Gaming's Jabhi "JabhiM" Mabuza, who had some thrilling matchups of his own.
Jabhi "JabhiM" Mabuza playing as Chun-Li managed to beat the Japanese star Tokido 5-3 in the first round. Unfortunately for JabhiM, Taiwanese player Oil King was too strong on the day, knocking the South African out 5-2 in the quarterfinals.
a PERFECT K.O. FROM 🇿🇦 @JabhiMabuza AND THE CROWD LOVES IT! pic.twitter.com/VVU8Mshr2R

— Red Bull Gaming (@redbullgaming) July 2, 2023
Angry Bird (Ken) and Big Bird (Marisa), to the crowd's shock, drew each other in the first round, and we saw one of the closest matches of Red Bull Kumite 2023 take place, with Big Bird narrowly winning 5-4. Then, Big Bird went on to beat Zhen 5-1, Kakeru 5-1, and in the grand final of Red Bull Kumite 2023, smashed Akainu 5-1 as well, only playing Marisa throughout the event.
Final top 8 standings:
1st place – Big Bird wins $9,000
2nd place – Akainu wins $5,000
3rd – 4th place – Kakeru and Oil King win $4,000 each.
5th – 8th place – Problem X, Zhen, Mono and JabhiM win $3,000 each.
A big congratulations go out to Big Bird for winning Red Bull Kumite 2023 and to JabhiM for holding his own against the top international Street Fighter 6 competition. In case you missed it, you can watch the entire final day of the event on Red Bull's Twitch channel.
Header image via Red Bull.