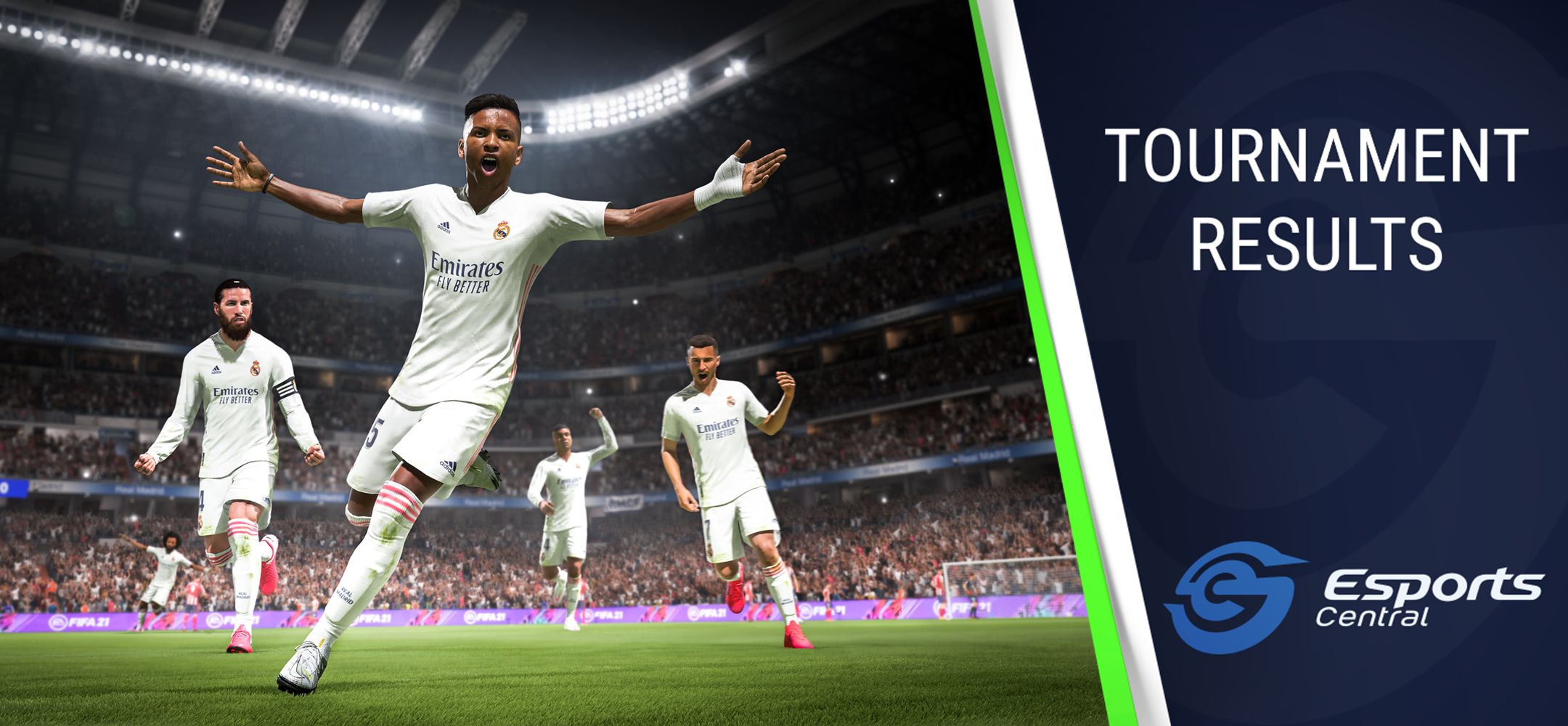 Week 3 of Umzansi Esports League… GOALS GALORE!
The Umzansi Esports League resumed on Friday the 4th of June for the 3rd week of the league.
The League takes eight of the nations' finest competitors and pits them against one another in eight weeks of gruelling action leading to the Playoffs.
With things starting to shape up in terms of standings, pressure now starts to mount as only the top four players go on to compete for ultimate glory!
Let's take a look at how the FIFA 21 played out this past weekend.
Day 1
Proceedings began with a wonderful match between "YvngSavage" and "DarthMayhem".
This game was not only important for the sake of points, as both young players had lost their opening outings, but also because this would be our first time seeing two new players in the league up against one another.
With very different playstyles on offer, "YvngSavage" playing with a lot of flair and aggressive runs whilst "DarthMayhem" would look for long searching balls. It was a matchup of styles which could only lead to an engaging tie!
Leg 1
As the game kicked off, both players came off the line swinging hard! Despite both players matching pace, "YvngSavage" scored early, with a blistering goal off of a counterattack that exploiting the fact that "DarthMayhem" had overloaded his attack.
"DarthMayhem", able to adapt to the sequence of play, found his cool and maintained his defensive shape despite constant attack. This patience paid off as he kept "YvngSavage" from scoring again in the half, and managed to score his own goal in the opening moments of the second half.
The game maintained this even character until a shocking pass from "DarthMayhem" caught "YvngSavage" off guard, and allowing him to get in on goal with Neymar and put himself in the lead.
"YvngSavage" desperately fought back to try and bring things level with time ticking on the clock. Unfortunately for him, the defensive posture he had adopted since conceding the first goal still held for "DarthMayhem". Every defence seemed routine for him, until one moment of madness where the ball bounced awkwardly off a defender into the waiting feet of Mbappe for "YvngSavage" who immediately recycled into the box for a quick goal.
Starting with a surprise goal and ending with one, Leg 1 went down as a 2-2 draw.
Leg 2
Going into Leg 2, the first half seemed very familiar. "DarthMayhem" grabbed an early surprise goal, with a levelling goal coming around the halftime mark.
This time around though, "YvngSavage" would show that he is best poised to adapt to this game. Going into the second and final half, he completely adapted his style of play. Pushing much higher up with his defensive line, he crowded out "DarthMayhem" completely in midfield, leading to him scoring 2 goals unanswered for a 5-3 overall victory.
Day 2
"Mobizilla" vs "Bobo_Beast" would be the matchup to grace our screens on Day 2. With the experience of "Mobizilla" coming headlong against the explosive talent of "Bobo_Beast".
This was again a matchup between two players who had suffered losses in their initial outings, so the stakes for this game were high. The opportunity for "Mobizilla" to show his calibre and get needed points, and the chance for "Bobo_Beast" to prove his mettle and worth!
Leg 1
"Mobizilla" showed up with some very unorthodox picks for his FUT Starting 11, being so far the only player to utilize either Harry Kane or Harvey Barnes in attack.
This pocket strategy paid off for him, as from a passage of slow build up play, a lovely Valverde pass allowed Kane to surge forward into space and send it into the top corner, granting an early opening goal for "Mobizilla".
From here, "Bobo_Beast" was able to redirect his efforts towards ensuring that he maintained almost perpetual possession to prevent such a play happening again.
Despite succeeding in this endeavour and going on to hold on to the ball for a large portion of the game, he was unable to break down the defence of "Mobizilla". His constant attacks amounted to nothing, ending the game on the 1-0 scoreline.
Leg 2
The second half of the 1st leg carried over directly into game 2, as we found ourselves witness still more relentless attacking from "Bobo_Beast", with patient defence from "Mobizilla".
This time around, the pressure from "Bobo_Beast" ended up being good enough to buy crucial seconds of space with Neymar on the ball.
In the middle of the box, we saw two wonderful dribbles from the key man to open up the scoresheet in his favour, giving him the lead and levelling out the aggregate score.
The game soon went back to the pattern observed earlier, with "Bobo_Beast" trying to surge his team forward whilst "Mobizilla" held on, waiting for his chance for a counterattack.
That chance would eventually come at 60 game minutes as "Mobizilla" exploited a moment when his opponent was overextended. Getting into space on the flank he was being attacked in and finding Luke Shaw, with clear space for a run, who was able to hold things up for a moment for Barnes to get in on goal, and then delivering the pass.
Despite the initial shot being blocked, "Mobizilla" showed why Barnes is on the starting line-up as his aerial advantage allowed him to still put the ball into the back of the net and bring back the game back level, and series to an aggregate of 2-1 in his favour.
"Bobo_Beast" understood exactly what he needed to do to get any kind of result from this one, and decided to move some of his pacier players into defensive positions, so that he could effectively use his centre-backs to drive the ball forward and play with extra men in attack.
This gambit paid off greatly, as a mere ten minutes later, he found a moment of space with Messi from building out from the back and slotted it in for a crucial goal!
This magnificent play was the last goal of the outing, having the matchup between youth and experience go level at the end. Denying both players their first wins and having the first draw of the league as the final result.
Day 3
The final match day of the week found "DarthMayhem" completing his weekend double header by taking on the defending Umzansi champion "Masoom".
"Masoom", with a win and loss on the board coming into this one, was certainly hoping to reverse his fortunes and start playing at the Championship level he displayed last season. Whilst "DarthMayhem" was simply trying to make sure that this day would not end with him holding onto his third loss from three matches.
Masoom doesn't play legs, he takes them.
It is…difficult describe the sheer degree of dominance that "Masoom" displayed against "DarthMayhem" in this match.
Though he clearly started taking it easy as the game went on, it was still the epitome of class in his execution.
From how he managed to score four or more goals in the first half of both games, or how on earth he got a combined 15 goals, or even how he twice managed solo runs from midfield directly into goal.
Rather than try to explain this, let your eyes believe what words cannot express by watching the MASOOM MASTERCLASS on the Nodwin channel.
Where does this leaves us?
"Masoom" deservedly grabbed first place in the group due to his performance, with "YvngSavage" putting himself into the top four after his performance on Friday. "DarthMayhem" regrettably looks like a prime candidate for relegation with his three losses and a huge goal difference deficit.
With still three weeks left of group play, the Umzansi Esports League is heating up and the playoff spots are still wide open! Anything can happen so let's see where this all goes.