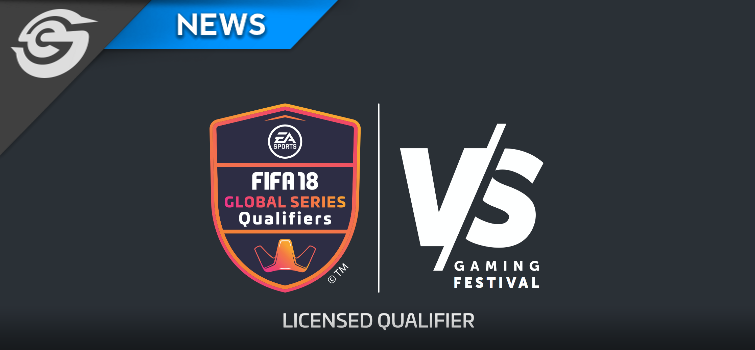 VS Gaming announces the SA FIFA eWorld Cup Qualifier
Clint 'Zombie Dredd' O'Shea
VS Gaming have announced that they have acquired the rights to host a FIFA eWorld Cup Qualifier in South Africa later this year.
The agreement with EA Sports will see 1,024 players competing across PlayStation 4 and Xbox One at the event planned for May 2018. On the line will be over R1,5 million in cash prizes, as well as a "chance to compete to represent South Africa at the Global Series Playoffs later this year."
The VS Gaming Cup will be a chance for players to start their battle to the FIFA eWorld Cup 2018 schedule for August 2018. For the tournament, players will be split into eight pools of 64 players per pool per platform, with the player limit being 512 players per platform.
Online qualifiers will determine some of the contestants at the venue-based tournament in May, while additional competitors will be able to enter once ticket sales begin. Ticket details as well as "further details on the tournament and prize packages" are promised in "due course".
VS Gaming spokesperson, Wanda Mkhize had this to say about the 'historic agreement': "EA SPORTS FIFA is one of the country's top selling video games and with almost 7 million gamers around South Africa, we can safely say this is a more than an ideal partnership between VS Gaming and EA SPORTS. It most certainly escalates an already successful tournament to world status and gives local gamers the international exposure each of them dreams of."
The prize pool for this year's VS Gaming Cup is currently broken down as follows:
| | | | |
| --- | --- | --- | --- |
| XBOX WINNERS | PS4 WINNERS | PRIZE POOL | TOTAL |
| 1st Place | 1st Place | R400 000 | R800 000 |
| 2nd Place | 2nd Place | R150 000 | R300 000 |
| 3rd Place | 3rd Place | R75 000 | R150 000 |
| 4st Place | 4st Place | R30 000 | R60 000 |
| 5th–8th Place | 5th–8th Place | R15 000 | R120 000 |
| 9th–16th Place | 9th–16th Place | R5 000 | R80 000 |
|   |   | R755 000 | R1 510 000 |
If you would like to find out more about the EA SPORTS FIFA 18 Global Series, head over to www.FUTChampions.com. Otherwise, get yourself registered on www.vsgaming.co.za to keep up to date with future developments around the South African leg of the tournament.
[Via Press Release]