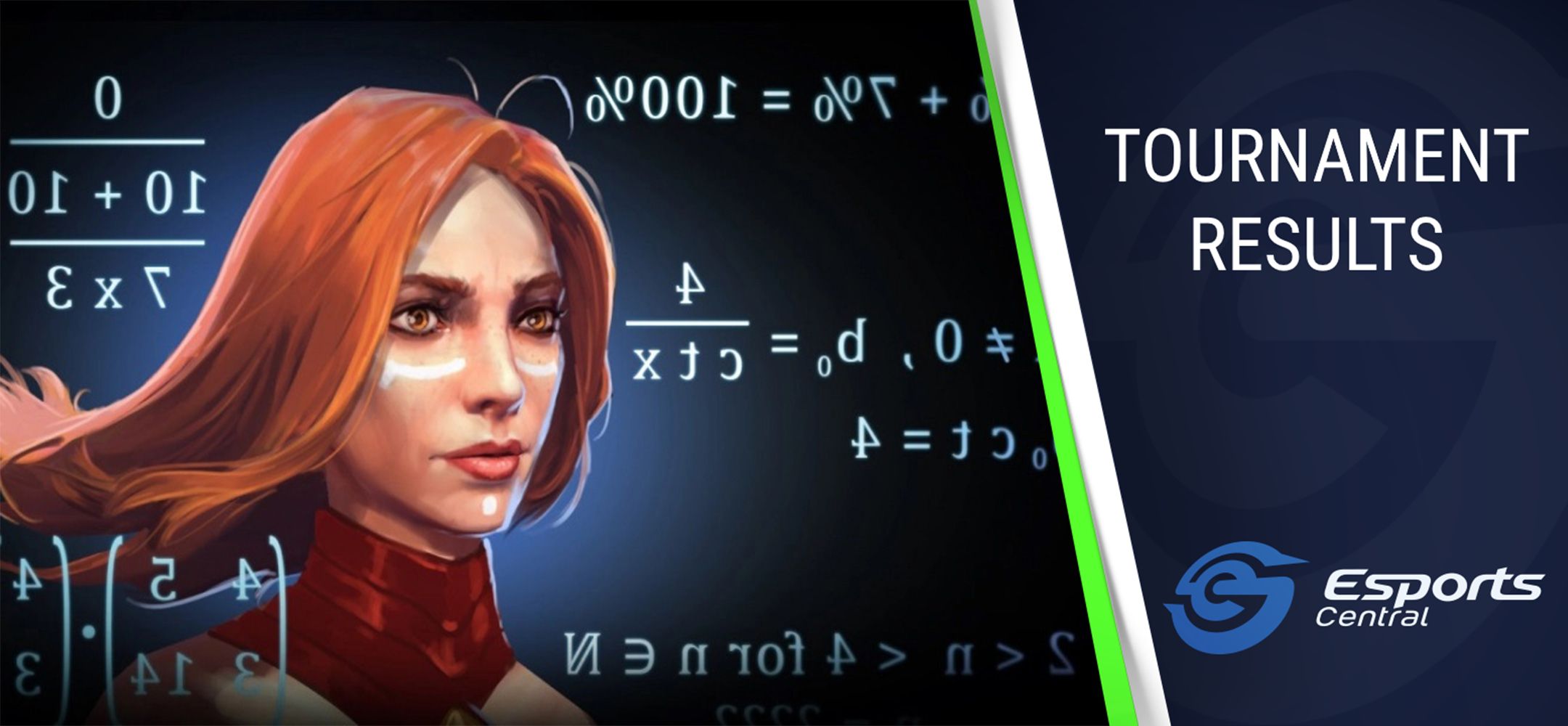 WePlay AniMajor Group Stage Day 3: Your own fate…
The AniMajor story continued with the final chapters of the Group Stage, with the final two days guaranteeing us a look at who would advance into the Playoffs and who would end their journey bottom two and be summarily eliminated from the tournament.
With everything to play for and The International (TI) qualification still in the balance, the journey to could not possibly be more difficult.
Chinese class is in session.
Day 3 of the groups kicked off with a face-off that promised to shake the whole contest. PSG.LGD took on TNC, with both teams coming into the matchup off strong 2-0 wins the night before.
Furthermore, both teams found themselves in a position where a single map victory would guarantee them safety from elimination in the tournament.
As the game got underway however, it seemed PSG.LGD would not be satisfied with merely surviving the group, as they desired to dominate it!
With some drafting that allowed them to match pace with the signature TNC early aggression, the Chinese juggernauts focused on allowing their star mid player "NothingToSay", to stamp his authority on the game with little challenge from TNC.
Despite massive teamfight drafts across both games for the Filipinos, it could not translate into getting effective map pressure as they were often using their spells purely defensively with PSG.LGD controlling the whole map.
As a result, PSG.LGD found themselves with a dominant 2-0 win, with "NothingToSay" dying only 4 times across 82 minutes of gametime.
I hope you're paying attention
Similarly, Vici Gaming were busy teaching Beastcoast about how dominant the region can be.
Though Beastcoast were able to pickup the "K1" Wraith King, undoubtedly the best in the world, across both games; it seemed to matter very little to Vici Gaming as with two very fast paced drafts they were able to put BeastCoast to bed without much fuss.
"Ori" was allowed to play Puck and Storm Spirit in succession, a mistake that BeastCoast would rue, as this enabled almost permanent aggression from VG because of this. Strong as "Poyoyo" looked in the tie, only dying three times in the series, it was from that midlane that the game was sealed.
Beastcoast, having now lost their third series in the tournament, now found themselves in dangerous territory of elimination.
Time for some extra lessons
With class still in session, PSG.LGD took the time to educate Evil Geniuses about the superiority of the Chinese brand of Dota.
Despite mixing up their drafts quite a bit, the basic tenet of this team doing everything in their power to give "NothingToSay" a stellar game was demonstrated here. With him playing his signature Magnus mid in game 1 and being allowed his undefeated Lina is game 2, trouble was already brewing for the NA squad just from the draft advantage in the lane.
With the midlane being arguably the most important for EG, as the performance of "Abed" can be indicative of the performance of the team, losing this lane twice bode quite badly for the North American team.
To compound their misery, "XinQ" was able to be an extremely disruptive presence on his Clockwork game 1 and Nyx Assassin game 2, which allowed PSG.LGD to win 2 lanes in game 1 and all of them in game 2.
Such early game advantages are simply insurmountable, and PSG.LGD went on to cruise to victory with EG both games seeming truly at their wits end on how to approach the contest.
Two wins later and PSG.LGD found themselves guaranteeing their place in the Playoffs, with only Vici Gaming and Team Nigma having a mathematical possibility of forcing them into a tiebreaker situation.
Fortunately for Vici Gaming, these two teams would soon face off against each other next, so any result in that match would either split points between them, or ensure one of the teams would be unlikely to make it to the playoffs.
Make or break time!
With both Team Nigma and Vici needing this series in order to have a shot at the Playoffs, tension was extremely high, since neither team had yet to qualify for TI and a victory here would get them that much closer to the goal.
Vici Gaming were warmed up after their previous victory and looked to replicate their success against a seemingly out of sorts Nigma who had ended the evening being humiliated by TNC.
Nigma though, instead of sliding deeper, seemed to have spent their evening figuring out the complete puzzle that is the Vici Gaming playstyle.
With drafts that completely prevented Vici Gaming from having an early game, Team Nigma showed that they understood that the key to dealing with Vici Gaming is to make their support duo complete non factors in the game, as they're the key to enabling the team.
Armed with tank-y heroes for both "Mind Control" and "Miracle" across both games, "Kuroky" and "Gh" were able to spend their time forcing movements, denying the opportunity for warding, and constantly forcing rotations to the offlane.
This paid off massively with Nigma being able to stomp their way to a 2-0 win in less than 40 minutes of gametime. With "ILTW", "GH" and "Miracle" only dying twice each in the series.
This victory brought Nigma tied with Vici Gaming on points, with an upcoming series against EG that they would only need one map from to take second place in the group for the day.
FIGHT FOR YOUR LIFE!
Having seen the games that would influence the top of group, we moved over to the teams who are fighting it out just to stay in the competition.
Team Liquid found themselves in contest with TNC in a must win game for the European squad. Having only a single map victory secured thus far, Team Liquid needed to at least secure a draw here to avoid certain elimination from the tournament.
A game 1 spearheaded by the "Gabbi" Axe on the side of TNC made it all the more likely that this would be the final outing for Team Liquid at the AniMajor, as they lacked tools on all their heroes to deal with his aggression.
Making matters worse was the "Armel" Templar Assassin eviscerating the buildings on the Liquid side of the map with effectively no reply from them.
With their backs against the wall in game 2, Liquid would go back to a strategy of 4 protect 1 with that 1 being the "Suma1L" Templar Assassin. Having used this strategy against Beastcoast, it had netted them their only win to date and they needed that magic once more.
Fortunately for the team, faith in the TI winning "Suma1L" would pay off as he led them to victory with a dominant performance, repaying "Armel" in kind for the punishment he suffered in game from the TA.
With a draw, Team liquid were able to stay, for now, in the competition.
Who's going home first?
Continuing our journey at the bottom saw Beastcoast and Team Spirit locking horns in a crucial match for both teams.
A loss would almost certainly end the tournament run, while a win could definitely save it and a draw would keep you biting your nails down to the final day.
This matchup seemed by far the most reserved of all the contests given the stakes at hand. Both teams opted for some similar strategy. A comfort drafts that farms in one game and a tempo draft that plays aggressively in the other.
Unsurprisingly, the draft that had the additional tempo was the key to victory on both sides.
Although Beastcoast were able to win game 1 and briefly taste hope of leaving last place, the speed of the "TorontoTokyo" Invoker in game 2 dashed those hopes and held the line strongly for Team Spirit.
Team Spirit still had one last chance to get a victory this day, with a game against the struggling Team Liquid to come.
Can almost taste it.
The game between Nigma and EG was almost a formality. With Nigma having looked extremely dominant in their last series, whilst EG was finding themselves utterly controlled; it seemed like the European squad would tear through EG in the same way they did Vici Gaming.
However, Evil Geniuses were able to do to Team Nigma what Nigma themselves are known for; which is winning the game almost entirely on draft.
From the moment the lane matchups were entered, it seemed near impossible to expect a Nigma win. Armed with the fight presence of the "Arteezy" Naga Siren in tandem with an "Abed" Ember Spirit, EG were able to make short work of Nigma in game 1, holding them to less than 10 kills on the map.
Sadly for EG, Nigma corrected in game 2 and exploited the weaknesses of the "Arteezy" Arc Warden having to play so slowly on the map.
With effective free reign and little in the way of resistance from EG, Nigma completely snowballed with the "ILTW" Luna and took the game, securing themselves top two on the day in the process.
Getting one step closer to that all important Upper Bracket berth.
Battle for survival
The final game of the day was one of the most important of any Dota game ever.
Team Spirit against Team Liquid, were both bringing up the rear in the group right above Beastcoast.
The stakes of this game were clear and extreme. Failure by Team Liquid to secure the 2-0 here would eliminate them immediately.
However even getting the much needed 2-0 victory would only mean that they had the chance to potentially make it, depending on results for the final day.
Given these stakes, it should not be a surprise that Liquid opted for back-to-back TA games for "Suma1L".
This hero being the only one to grant them any measure of success, he needed to overperform against Team Spirit, as they had managed to grind out draws in all but one of their series.
Game 1 saw Liquid easily rolling over Team Spirit as they had no answer for the TA pick in conjunction with the "Micke" Tiny forcing constant fights.
Game 2 though was a much closer affair that could have gone either way. With major success in the offlane for "Collape" and "Mira", the former's Mars spent much of the early game terrorizing Team Liquid's supports.
Unfortunately, similar pressure could not be applied to the cores. Yet again "Micke" being free to start fights on his Axe, confident his team had the damage to always quickly win them without too much cost. "Suma1L" in particular wound up with 0 deaths and top of every other metric.
With this 2 – 0, Team Liquid ended the day tied for 6th, given themselves a fighting chance for the final day.
With Upper Bracket in sight for PSG.LGD and Team Nigma, whilst elimination weighed heavily on Liquid, Spirit and Beastcoast; the final Group Day would be a tale unto itself!