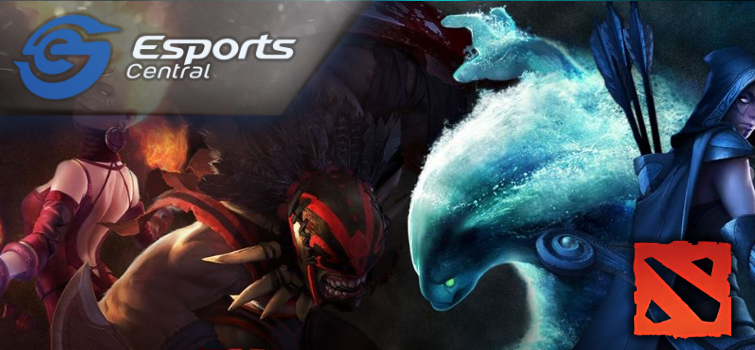 VS Gaming Masters 2018 Dota 2 Leg 2 Preview
Chris 'Sargon' House
The VS Gaming Masters 2018 Dota 2 Leg 2 started earlier this week. The entire online leg runs from 16 April – 13 May 2018 for all major titles, including Dota 2. Traditionally Leg 2 leads into a VS Gaming LAN Cup (as in 2016 and 2017) and I suspect the same should be true for this year, although I've seen no confirmation on this from VS Gaming directly.
VS Gaming Masters 2018 Dota 2 Leg 1 Results Recap
Leg 1 was a little strange in that White Rabbit Gaming had to forfeit two games due to attending WESG in China. As such their fourth place position probably isn't reflective of where they should have finished. The top three from Leg 1 were Sinister 5, Epoch Esports, and eXdee Gaming. The bottom team, DUC!, was relegated to Premier Division. Villianz retired, and are thus removed from the divisions altogether. There were no real surprises in the results of Leg 1 here (see the image below).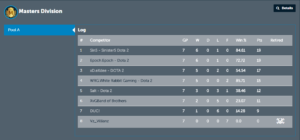 VS Gaming Masters 2018 Dota 2 Leg 2 Preview
Leg 2 sees LeetPro and Aperture Gaming promoted to the Masters Division. LeetPro are an exceptionally strong team who probably should have been in Masters from the start, but due to the nature of the qualification system at the beginning of the year were knocked out and forced to play through Prem Division in Leg 1. Aperture Gaming is a lineup full of familiar names, and had little trouble in Premier Division. Their only misstep in Leg 1 was their forfeit against Leg 1 winners LeetPro.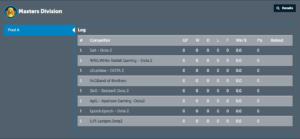 This means that Leg 2 is probably the better yardstick by which we'll measure South African Dota 2. I'm expecting White Rabbit Gaming to continue their dominance, although the loss of Travis "Castaway" Waters is certainly a huge blow to the team. They are using Michael "Santo" Myburgh as a sub in the meantime. Sinister 5 remain unchanged and should continue to do well, despite some rocky results over the past month. Salt and Band of Brothers are probably in line to end at the bottom of the table this time around, with the introduction of teams like LeetPro and Aperture Gaming making Masters significantly more competitive. Epoch Esports did well in the last leg, and I'm certain they'll remain in the middle of the table this time around (if not better). The competition is going to be tight in Leg 2, and provided no forfeits, it's going to be interesting to see where everyone lands once the dust settles.