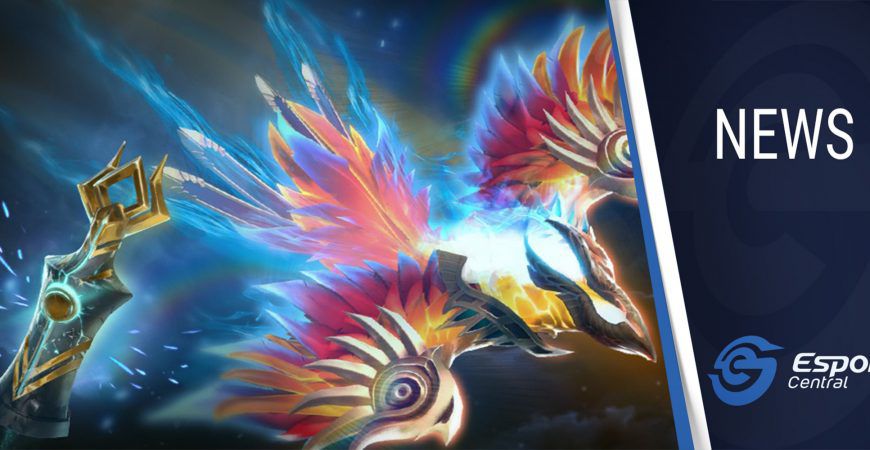 Valve unleashes Immortal Treasure III and extends the Dota 2 Battle Pass
Valve has finally unleashed the Immortal Treasure III for Dota 2 Battle Pass owners, and the contents look incredible. Dota 2 Battle Pass owners for The International 10 can now log in and open their Immortal Treasure III's after a quick game update.
Dota 2 Immortal Treasure III
The Immortal Treasure III contains cosmetics items for several heroes, as well as the long-awaited 50 Battle Pass levels as a rare reward. Check out a list of the cosmetics as well as how rare they are in below.
Immortal Treasure III contents:
Clockwerk
Pugna
Treant Protector
Lich
Gyrocopter
50 Battle Pass levels (Rare)
Golden Pugna (Very Rare)
Phoenix Wings (Ultra Rare)
Divine Emblem (Cosmically Rare)
As with all Immortal Treasures, the Immortal Treasure III features escalating odds. This means that the more you open, the better your chances of getting one of the rare items.
With the release of Immortal Treasure III, Valve has also provided an update about The International 10's Battle Pass. The Battle Pass was supposed to come to an end on 19 September. However, the developer has now decided to extend the Battle Pass until 9 October 2020.
This gives Dota 2 fans another three weeks to enjoy the Battle Pass, level it up and reap some more rewards. There's also a 30% discount on 60 level Battle Pass bundles, each of which (maximum 2) will set you back R305.
Lastly, Valve revealed the Dota 2 Arcana vote winner will be announced when the Battle Pass ends on 9 October 2020.
Header image via Valve.