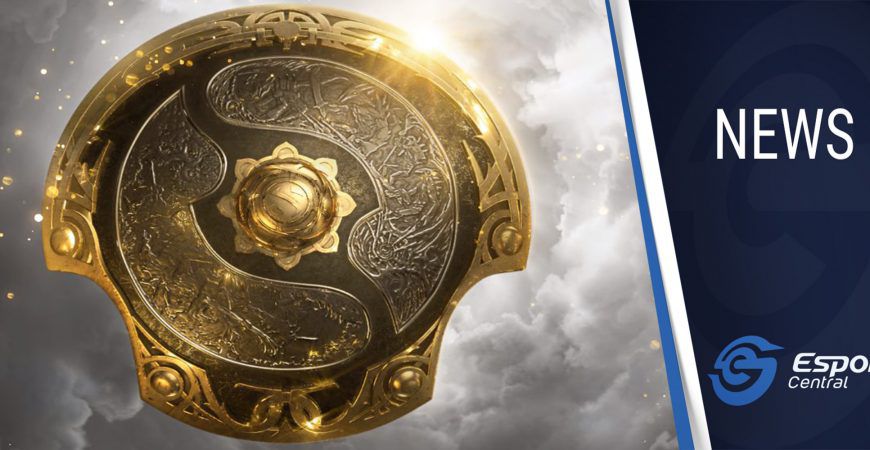 The International 10 might not take place in Sweden
Since The International 10, the biggest Dota 2 esports tournament of the year, was delayed until August this year, fans have had their calendars marked. The International 10 is supposed to take place in Stockholm, Sweden, at the Avicii Arena. This is something that has been known for quite some time, so why are we saying "supposed to".
Well, despite being arguably the biggest esports tournament ever, featuring the history-making prize pool of $40,018,195, Valve has run into a bit of an issue…the Swedish government. Before we get started, let's be clear, there is no reason to believe The International 10 will not take place in August 2021, it might just have to move.
The International 10 could move away from Sweden
Valve posted an official update on The International 10. The developer explained how they started working with Sweden back in 2019 to get everything ready for The International 10 there in 2020. As we all know, the global pandemic caused a postponement. However, Valve, revealed how they "doubled our efforts to work in tandem with officials there to make sure we provided them with everything they needed to make this a safe and successful event for everyone."
Despite constant communication and continued reassurance from Stockholm Live and Visit Stockholm about The International 10 being qualified for the same exceptions as other elite sporting events, it seems things have changed. Two weeks ago, Valve was informed that the Swedish Sports Federation had voted not to accept esports into the sports federation.
Valve then asked Sweden's Minister of the Interior to reclassify The International 10 as an "elite sporting event". Unfortunately, the request was immediately denied. Basically, this means anyone attempting to procure a visa for travel into Sweden for The International 10, from players to talent and Valve staff, would be denied.
Valve explains the next steps:
"We filed an appeal directly with the Swedish government on June 9, but they were unable to provide assistance. On June 14 we followed up asking them to reconsider, and they have so far been unable to offer a resolution. As a result, and in light of the current political situation in Sweden, we have started looking for possible alternatives elsewhere in Europe to host the event this year, in case the Swedish government is unable to accommodate The International – Dota 2 Championships as planned.
We feel confident that in either instance we will have a solution that allows us to hold TI10 in Europe this year, and that we will be able to announce an updated plan in the very near future. We remain committed to hosting The International this year in a way that is both safe for all involved, and properly celebrates the players and fans of Dota 2. We will be communicating what we find out as soon as we are able. In the meantime, TI qualifiers will still be happening on the originally scheduled dates starting June 23. And later this week, the all-new summer event Nemestice will arrive."
With the current global COVID-19 pandemic, there's a lot going on in every country. In case you haven't heard, this week, the Swedish parliament passed a vote of no confidence in Prime Minister Stefan Lofven…
It remains to be seen where The International 10 will be held. As Dota 2 esports fans, we do hope Valve finds a venue soon, as we can't wait to see the biggest esports event in history take place in August. Online tournaments just can't live up to the hype which a LAN event creates, after all.
Header image via Valve.