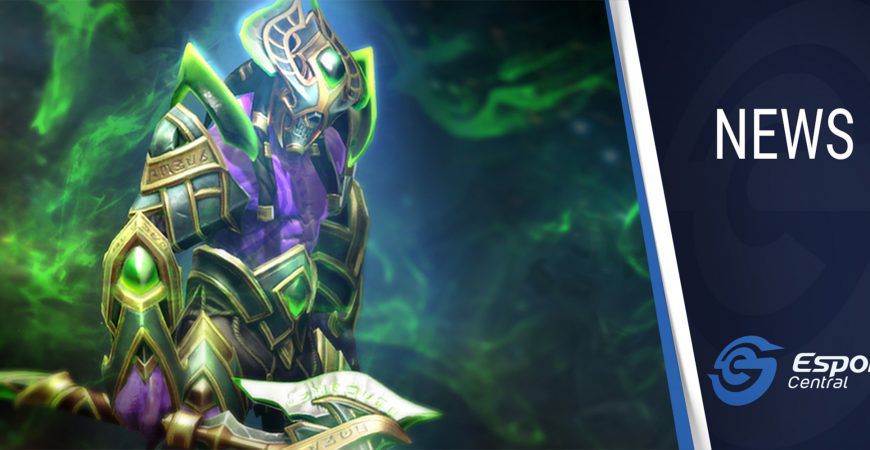 Na'Vi announces new Dota 2 roster
Despite having won the first The International, and placing second twice, Natus Vincere hasn't been doing so hot in recent years. There are, however, still a plethora of Na'Vi fans out there who would love nothing more than to see the organization return to its former Dota 2 esports glory days.
Na'Vi didn't qualify for The International 10. This week, in an unsurprising move, Na'Vi unveiled their new Dota 2 roster to the world, and we can't wait to see how they perform.
Na'Vi's new Dota 2 roster
In a short but sweet post on the Na'Vi website, the organization unveiled Ivan "ArtStyle" Antonov's return. Not as a player, but as the general manager and coach.
Na'Vi explained that: "ArtStyleis back at NAVI! He will take over development of the Dota 2 discipline and perform the duties of a coach. He guided the formation of the new roster, and in mid-September, they will gather for a monthly bootcamp in Kyiv to deeply prepare for the next competitive season."
Alexander "Lk-" Lemeshev is now the manager of the team. You might know him from Vega Squadron and Team Unique. We also see Solo join the squad, alongside ALOHADANCE.
The new Na'Vi roster:
Alik "V-Tune" Vorobey
Vladimir "No[o]ne" Minenko
Viktor "GeneRaL" Nigrini
Ilya "ALOHADANCE" Korobkin
Alexey "Solo" Berezin
Ivan "ArtStyle" Antonov (general manager & coach)
Alexander "Lk-" Lemeshev (manager)
It will be exciting to see how the new Na'Vi roster performs. While we won't see them at The International 10, we will surely see the squad fight at the next DPC season.
Header image via Valve.