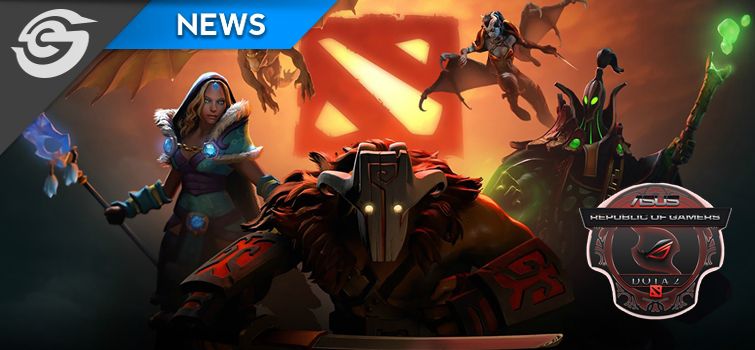 Mettlestate ASUS ROG Dota 2 Finals Results
Chris 'Sargon' House
This weekend saw the top four Dota 2 teams in South Africa advance to the playoff stage of the Mettlestate ASUS ROG Cup. Teams were competing for a share of R55,000. With Comic Con Africa 2018 just a few weeks away, this cup serves as a good indication of how teams might perform at the biggest offline event of the year. All the action was streamed live on the Mettlestate Twitch channel.
The prize pool is as follows:
1st Place: R30,000.00
2nd Place: R17,500.00
3rd Place: R 7,500.00
ASUS ROG Dota 2 Cup results
Saturday 10h00: (Upper Bracket) Goliath Gaming 2 – 1 Sinister5.
Saturday 14h00: (Upper Bracket) White Rabbit Gaming 0 – 2 Leetpro.
Saturday 17h00: (Lower Bracket Semi-final) Sinister5 

0 – 2 

White Rabbit Gaming.
Sunday 10h00: (Upper Bracket Final) Goliath Gaming 0 – 2 Leetpro.
Sunday 13h00: (Lower Bracket Final) White Rabbit Gaming 0 – 2 Goliath Gaming.
Sunday 17h00: (Grand Final)  Leetpro 3 – 0 Goliath Gaming.
Playoff recap
Sinister5 finished fourth, and will probably feel they should have done better. Both series they played were really tight. When they had a strong draft, they looked a lot stronger. However, if their early game went badly they struggled to recover. White Rabbit Gaming put on some great performances to finish in third place. They were ultimately just a step off the pace, but looked a lot stronger with the addition of Frank to the team. I'm not sure if Frank is sticking around or not, but if he is then WRG will be my dark horse pick for Comic Con Africa.
Goliath Gaming played some absolutely monstrous Dota 2 all weekend to finish in second. Muzzy and Stickalish both played out of their minds in many of the matches I watched. There were multiple instances where Stickalish outright won engagements for GG, to enable his cores to find the farm they needed. However, Leetpro looked unstoppable all weekend. They finished in first place comfortably, having not dropped a single game all weekend. I'm pretty sure some of the performances by Depi broke the Mettlestate crew.
South African Dota 2 going forward
What does this mean for the future of local Dota 2? Well, it's clear that the top four teams are a lot closer than ever before. While this online cup is a good indication of what to expect at Comic Con Africa, offline tournaments are notoriously different to online ones. I think it's Leetpro's tournament to lose, though. Player for player they're the strongest team in the country. Provided their teamwork and decision making in the mid-game is on point, they should continue to dominate. Between second and fourth is really anyone's game, and will really depend who shows up and is prepared. Either way, Comic Con Africa should be a really interesting tournament!