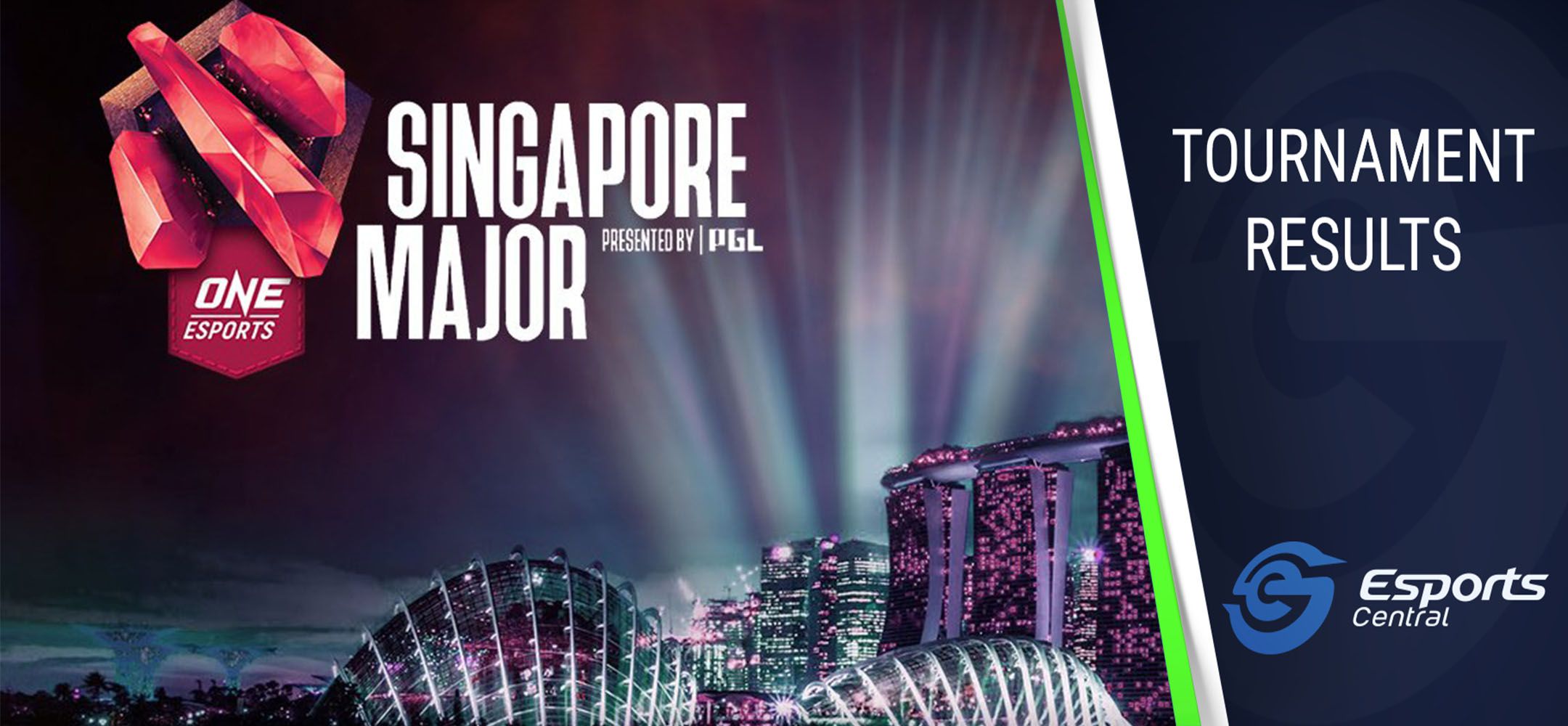 Dota 2 Singapore Major results: Invictus Gaming reverse sweeps Evil Geniuses
The Dota 2 Singapore Major, from One Esports and presented by PGL, came to a thrilling conclusion over the Easter weekend. The top teams from the Dota Pro Circuit (DPC) 2021 Season 1 participated in the first LAN event since the COVID-19 pandemic, and despite some issues, as well as no spectators allowed, the Major delivered on one thing above all else: fantastic Dota 2 esports action.
Dota 2 Singapore Major results
It was a joy to watch the Dota 2 Singapore Major, with great production value and fantastic matches. A few things stood out from the Singapore Major's results, including a surprisingly great performance from SEA team OB Esports x Neon. Further, it seems clear Chinese Dota is back to its frightening form, with both PSG.LGD and Invictus Gaming delivering stunning performances.
Evil Geniuses went undefeated in the Singapore Major playoffs this past weekend, making their way to the grand final by beating Fnatic 2-0, Invictus Gaming 2-0, and PSG.LGD 2-1. While Evil Geniuses knocked Invictus Gaming down to the lower bracket, the Chinese juggernauts came back swinging, taking out Thunder Predator 2-1. Invictus Gaming then went on to beat down tournament favourites Team Secret with a clean 2-0, and fellow countrymen PSG.LGD 2-1 to make it to the grand finals.
In the grand final, we saw Evil Geniuses take a 2-0 lead early on. It appeared as if the US organization would have no trouble taking down Invictus Gaming. However, Invictus Gaming put up some serious fight, taking it game by game and slowly dismantling Evil Geniuses until they came out on top with a 3-2, completing the reverse sweep.
Final standings and prizes
1st place – Invictus Gaming wins $200,000 & 500 DPC points
2nd place – Evil Geniuses wins $100,000 & 450 DPC points
3rd place – PSG.LGD wins $75,000 & 400 DPC points
4th place – Team Secret wins $50,000 & 350 DPC points
5th & 6th place – OB Esports x Neon & Thunder Predator wins $25,000 & 300 DPC points each
7th & 8th place – Virtus.pro & Vici Gaming wins $12,500 & 200 DPC points each
If you couldn't watch the Dota 2 Singapore Major live, you can catch up on all the action via the One Esports' YouTube channel which featured a 4K broadcast.
Header image via PGL.