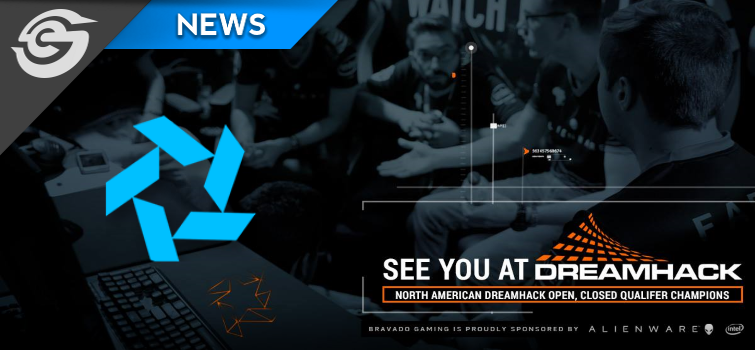 Previewing Bravado Gaming's chances at DreamHack Winter 2018
Matthew 'HAzE' Stott
If for some obscure reason you aren't aware, Bravado Gaming's CS:GO team are currently in Sweden. They'll be partaking in Dreamhack Winter 2018 over the weekend with $100,000 up for grabs. Earning their spot through an incredibly hard-fought qualifier beating the likes of Luminosity, Rogue and INTZ; three formidable teams.
They find themselves grouped with some huge names. Coupled with G2, Heroic and Ence it's going to be an uphill battle to say the least. Their first match will be against the powerhouse Danish lineup of OpTic.
Opposition power >9,000?
The Danes are geared up with k0nfig and JUGi, their two aces. Although they've had some mixed results since their inception there's no denying their massive potential. So long as Bravado avoid Nuke like the plague I think they stand a chance. Best of ones are prime territory for upsets.
On the opposite side of the group G2 will go up against Ence. The winner of each game will play each other and so will the loser. Right now as it stands, ironically, I think they'd Bravado would be better off playing G2. Ence have been looking solid lately and are on the up. Lead by Aleksib, along with the experience of Allu and their coach Natu, finished off with skill of Aerial and sergej they're a formidable team.
From G2's perspective they've just made two very big roster changes. Replacing Ex6tenZ and SmithZz with JaCkz and Lucky will force the French giants to go back to the drawing board. However, it's not like they were playing fantastic CS before the changes and they may actually be a tougher team to face with the new players. Without any viable information to work with it'll be tough to preempt what Bravado Gaming can expect. Not only that but also the new players are young and hungry, up for a challenge and looking for a fight.
Good luck, Bravado Gaming
The boys in blue will have to win either two back-to-back best of ones or a best of one and a best of three in the elimination match to make to the playoffs. That would get them into the semifinals and will be faced with Bo3s throughout.
Their first match is at 14h30 on Friday afternoon and the games will be streamed on DreamHack's Twitch channel.