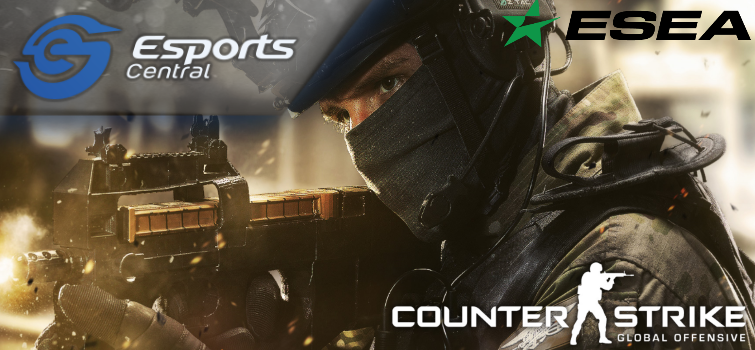 Preview: ESEA Season 28 Grand Final
To look forward effectively, one first needs to look back for some context. Let's take a look at the ESEA South African Open Season 28 Semi-Finals before looking at previous seasons to see what the Grand Final might have in store for us.
Semi-Finals
Energy eSports vs Goliath Gaming: 2 – 0
This was a rematch in some ways of the Vodacom 4U CS:GO Cup at Rush. The match at Rush informed us in no uncertain terms that Energy were the best team in the country, but still had one or two flaws to iron out. It made a strong case for the Goliath lineup as the second best team in the country, even if the final results was a one-sided BO5 series. The ESEA Semi-Final demonstrated that Energy have put in significant work and are looking even more dangerous than the past version of themselves, the 2017 African Champions.
I'd never commentated on a match like that before. Across two maps Goliath only got a single round win. This was a Semi-Final between the best team in the country and their closest local rivals. There were just no positives for GG to speak of. Energy on the other hand looked imperious. Untouchable even. Domsterr only died seven times in the entire series, while Flexi died just nine times. Let that sink in. BlackpoisoN ended with a 48/18 KD and got a nutty 156.3 ADR on the way to a 2.45 HLTV rating. Imperious and untouchable.
Big 5 Esports vs xTc Esports: 2 – 0
The map scores were a little closer than some might have expected considering xTc's rather up and down form in the last few months. 16 – 13 on Cache and 16 – 9 on Overpass. Veteran B5 player Konvict put on a show, scoring a 55/38 KD, 110.8 ADR and an HLTV rating of 1.61 in the victory. The result was never really in doubt, but xTc will at least be satisfied that they stayed within touching distance and finished a credible third/ fourth in the championship. For Big 5, their excellent VS Masters run in Leg Four combines with a good season in ESEA. They make their first Grand Final since ESEA Season 26, where they faced Bravado. After sitting out Season 27 entirely, this is a good return for the squad.
The Grand Final
Energy might perhaps feel that they have some unfinished business with Big 5 dating back to Season 26. They were forced to field their former analyst in place of Flexi which hampered them somewhat. The series went the full three map distance, including a narrow victory on Inferno where all four core Energy members got over 30 kills each to keep the series alive. It was a Herculean effort to compensate for their handicap in a match they ultimately lost. Somehow, I don't think the Energy players will lose it this time around with their current and full lineup.
Stylistically, Big 5 are a slightly better matchup for Energy than Goliath Gaming were. Goliath's propensity for wanting to be aggressive and take fights just resulted in them repeatedly being beaten back by Energy's dynamic defense. Once Energy's economy was out of control, blackpoisoN and kaNi's mobility ran Goliath Gaming ragged. Big 5 have a much more passive default-heavy approach. They will give Energy space and not take as many early fights, meaning they will face less rounds with a man down early. Their map pool means Energy are unlikely to get to play both Inferno and Mirage back to back as happened with Goliath Gaming. I still think this is Energy's final to lose, rather than Big 5's to win. However, Big 5 should be able to get a few more rounds on the board than Goliath Gaming did. Energy will want to make a statement and be just as untouchable in the final.
The final is coming your way on Thursday August 16 at 20h00. Keep an eye on the HLTV match page for stream details.