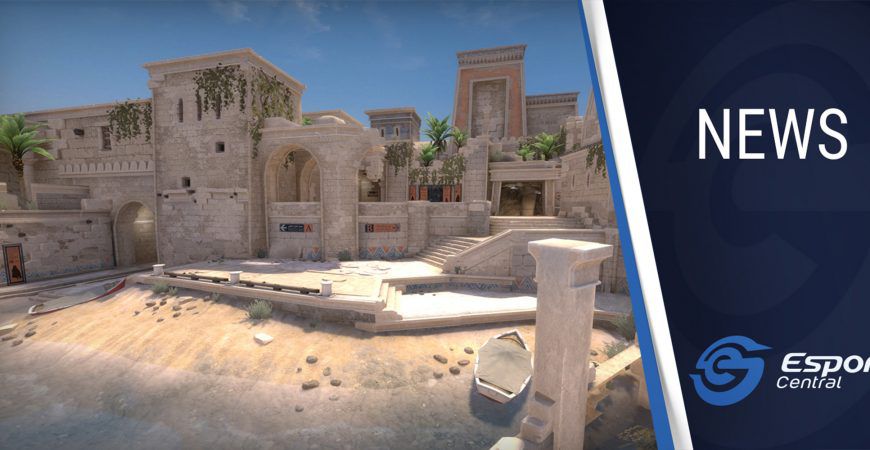 Latest CS:GO update squashes ping bugs and makes map changes
Since the ping feature was introduced into CS:GO, a couple of new bugs have reared their ugly heads. While not very widespread, using a ping could possibly reveal a hidden enemy. Further, there was also a bug which caused incorrect footsteps to be heard.
Latest CS:GO update details
Valve has released a new CS:GO update this week. With the latest CS:GO update, the developer has managed to fix two ping bugs. The full patch notes were posted by Valve on the official CS:GO blog.
With the update, pings will no longer highlight players. This fix eliminates any instances of players being able to reveal a hidden enemy. Further, the incorrect footstep sounds bug has been fixed.
Alongside these much-needed bug fixes, Valve also deployed fixes and changes to four maps in total. Check out these fixes below.
Anubis
Reskinned the signs and information boards.
Fixed the wallbang through the trim on the mid building between double door and the CT house.
Added some grenade clips to prevent weird grenade bouncing on A heaven.
Engage
Fixed several visual issues.
Removed boost spots.
Updated Bot NAV.
Apollo
Multiple exploits, clipping faults and boosts etc. fix based on the feedback of Oliv1er and timure of the MapInk Discord.
Fixed spawn boost exploit.
Blocked guns going out of CT spawn so much with a big sign.
Frostbite
Removed window glass from buildings to improve gameplay.
Fixed exploit in Town.
Fixed certain visual errors.
Adjusted border clipping.
Fixed stuck spots.
Fixed floating exploding barrel/turret spawns.
Adjusted prop fade distance in the bunker.
Added drone clips to buildings at Tourist and Radio.
Lastly, the latest CS:GO update also fixed a visual shuffle in map vote which appears at the end of a match, and stopped the short-handed bonus from being given in Guardian mode.
Header image via Valve.