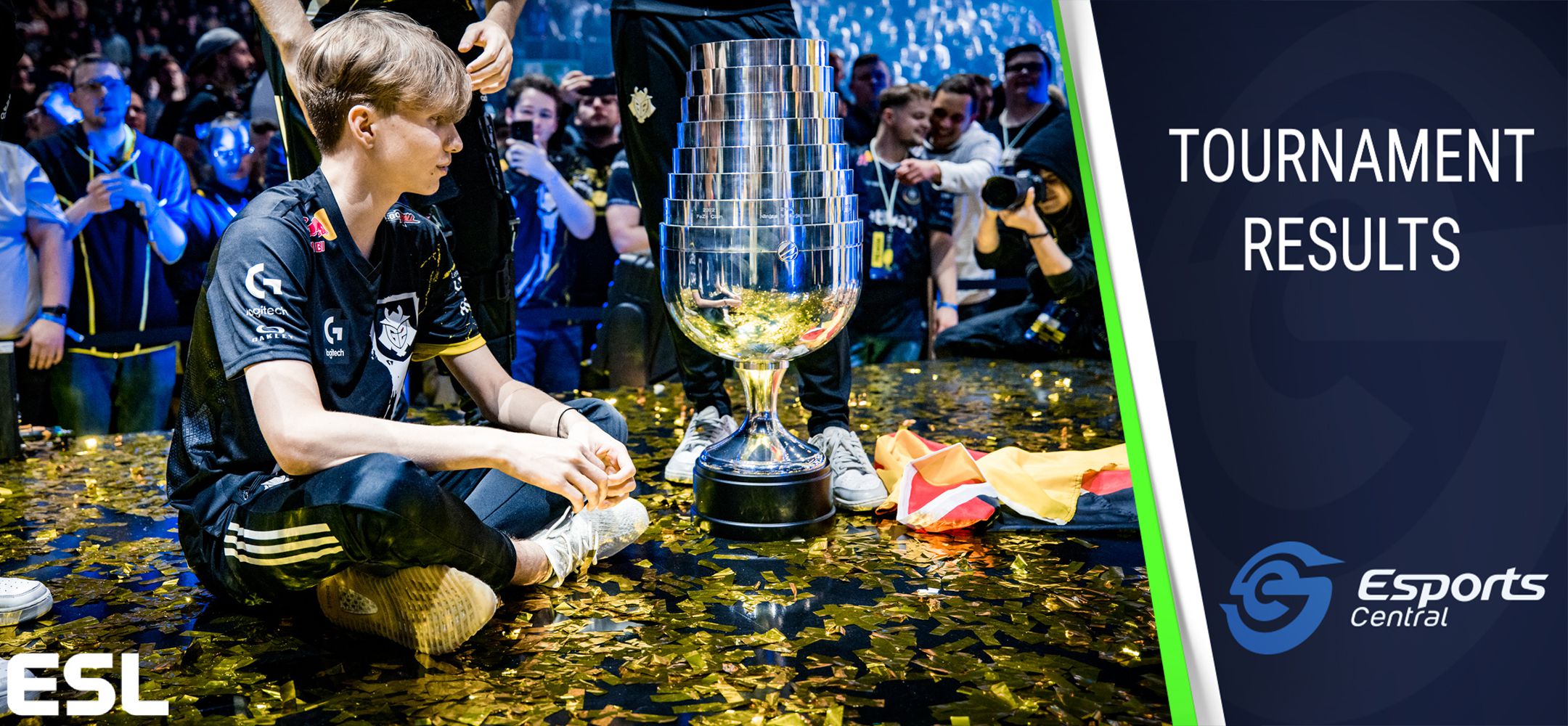 IEM Cologne 2023 results & highlights
During Intel Extreme Masters (IEM) Cologne 2023, CS:GO esports fans got treated to some top-tier action at the Cathedral of Counter-Strike, LANXESS Arena, Germany. Here's what went down, with a rundown of what happened and a highlights video for good measure.
IEM Cologne 2023 results
Over the weekend, we saw 16 teams compete for their share of the $1 million prize pool and a direct invite to IEM Katowice 2024! Find out what happened in our highlights video below, or continue reading!
During the group stage, Cloud9, Astralis, G2 Esports, ENCE, Team Vitality, and Heroic claw their way through the competition to make it to the playoffs. In the quarterfinals matches, Team Vitality swept Cloud9 under the rug, while Astralis took out Heroic with a clean 2-0 victory.
ENCE then eliminated Team Vitality with a rather intense 2-1 win to make it to the grand final, while G2 Esports showed their strong form by convincingly beating Astralis 2-0 to claim their spot at the IEM Cologne 2023 grand final.
In the best-of-five grand final, G2 Esports took the first map, Nuke, with a crushing 16-4 and followed it up with a 16-10 win on Mirage. ENCE clawed their way back with a 16-13 win on Anubis before G2 Esports finished off the series with a 16-9 win on Ancient.
For their win, G2 Esports lifts the final CS:GO IEM Cologne 2023 trophy before the release of Counter-Strike 2, pockets $400,000 in prize money, and earns a spot at IEM Katowice 2024. Congratulations!
Header image via ESL.