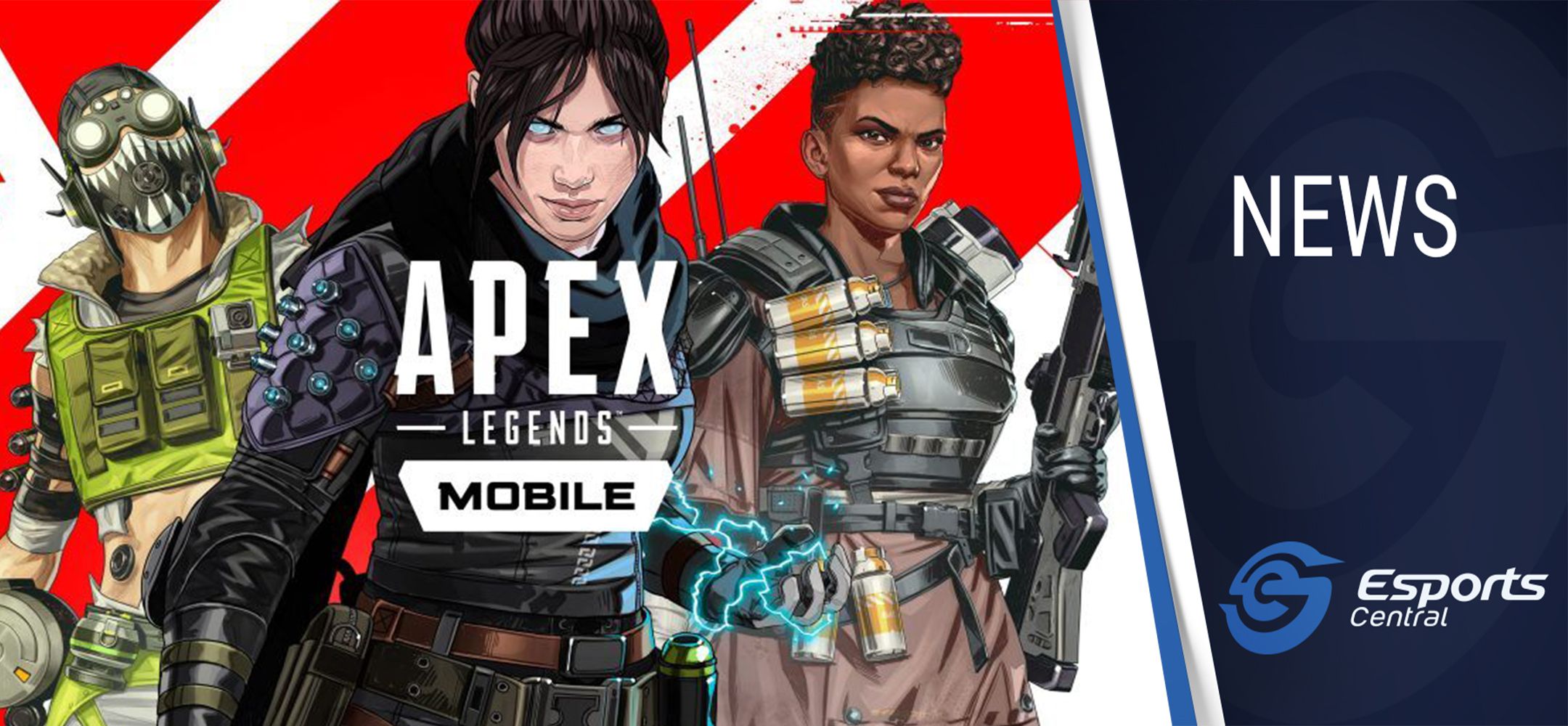 Apex Legends Mobile release and device specs
If you are a fan of Apex Legends, mobile games, or battle royale titles in general, then we are happy to report that Apex Legends Mobile will release this week, on Tuesday, 17 May 2022. While there was a "soft launch" period last month, this only featured 10 countries, not including South Africa. Now, Apex Legends Mobile is launching globally, and we can't wait!
Featuring everything you would expect from Apex Legends, the mobile version boasts all the legends, battle royale, 3v3 arena, ranked competitive modes and much more. We are sure Apex Legends Mobile will be another mobile esports sensation, in South Africa and across the globe.
Apex Legends Mobile device specs
The game can be played on either Android or iOS devices starting on 17 May 2022. All you need to do is head on over to the game's PlayStore page for Android or the game's Apple App Store page for iOS. Find out if your mobile device has what it takes to run Apex Legends Mobile below.
Android specs:
Android 8.1
Open GL 3.0 or higher
At least 3 GB RAM
Screens size: N/L/XL
iOS specs:
iPhone 6S or later
OS version: 10.0 or later
CPU: A9
At least 2GB RAM
Not too bad, considering how fantastic the game looks and all the features it boasts.
Apex Legends Mobile features
In case you've been living under a rock, or never played the battle royale on PC or consoles, you can read the official features list for the game.
Strategic Gameplay with Iconic Legends:
Strategic squad play and Battle Royale is the core of our DNA!
Equip an arsenal of exotic weaponry, equipment, and tactical abilities.
Find the SMG, Assault Rifle, LMG, Shotgun, to fit your playstyle!
Fast-paced strategic choices are essential in the Apex Legends arena.
Choose from a cast of beloved Legends as well as exclusive characters to the mobile version of the game.
Master each character with unique abilities and personalities to find a Legend that fits an array of playstyles.
Team-based Multiplayer Hero Shooter:
Squad up with two other players in competitive PvP team games.
Create legendary squads by combining each teammates' unique skillset.
Multiplayer squad play with strategic combinations and evolving tactics.
Dominate the battlefield! Join forces with friends and players alike in epic battle royale games.
High-Octane Competition:
Fast-paced innovative PvP FPS & TPS hero shooter combat gameplay
Fluid movement and gunplay
Exhilarating action that amplifies the mobile battle royale fun
Rooted in an Immersive and Ever-Evolving Apex Legends Universe
Unpredictable conditions and challenges
New Legends are continuously introduced to test players' skills
Mobile First Adaptations & Innovations:
A standalone Apex Legends title on mobile
Optimized UI and controls custom-built for mobile devices
Unique mobile-only content and gameplay modes
New Legends, maps, gameplay, modes, progression, and live events
We are extremely excited to see what the local community thinks about Apex Legends Mobile. Could it be the next big mobile esports title in South Africa? We sure think it can be!
Header image via Electronic Arts.