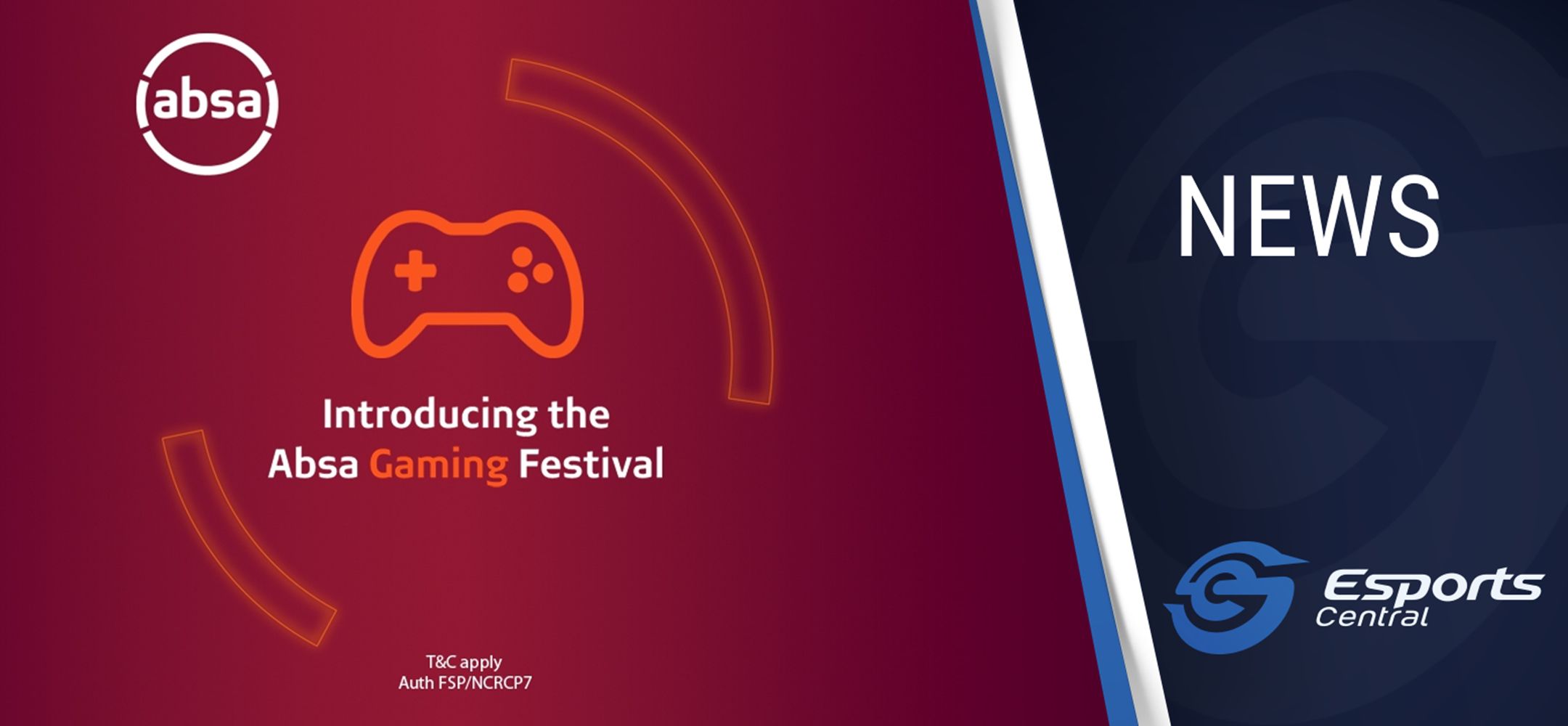 Absa Gaming Festival Streamer Event with R20,000 prize pool
Earlier in April 2022, South African tournament organizer African Cyber Gaming League (ACGL), Absa and rAge Expo announced the Absa Gaming Festival, featuring Fortnite and FIFA 22 tournaments for local gamers to enjoy. During the announcement, an Apex Legends Streamer Event was also mentioned, and now, we have all the important details.
Absa Gaming Festival Streamer Event details
The point of Absa Gaming Festival Streamer Event featuring Apex Legends is to celebrate local streamers and players. The good news is that you don't have to be a Twitch streamer to get a chance to compete. Instead, 30 invited streamers will be the team captains, who will be allocated with two teammates to compete in this Trios tournament.
Local Apex Legends players can apply to be one of the 60 players drafted into the Absa Gaming Festival Apex Legends Streamer Event. Applications close on Tuesday, 3 May at 11:00 SAST, so apply right now! Successful applicants will be randomly drafted into a team and get an email with all the details.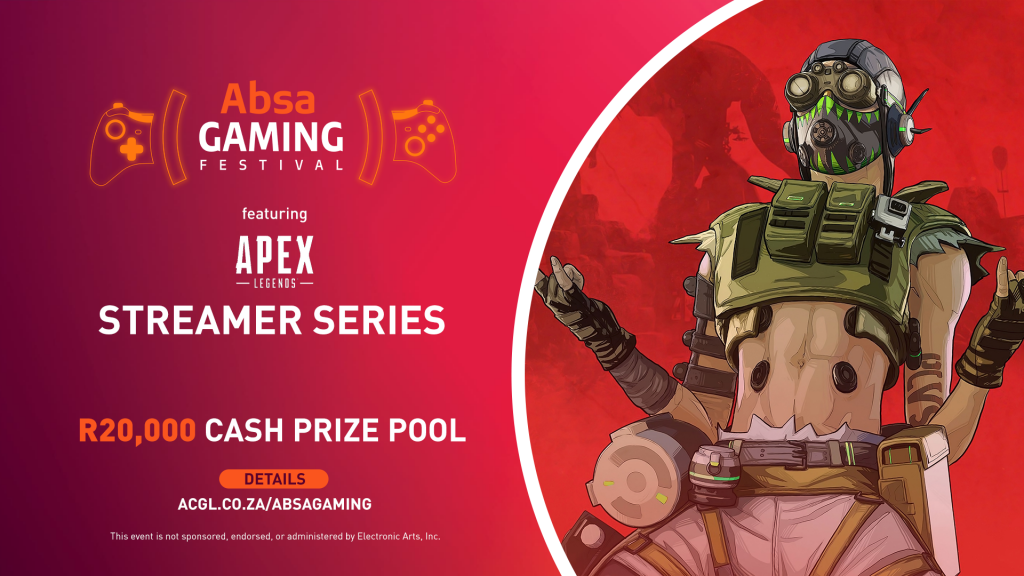 In the announcement, ACGL explains the structure and schedule of this event: "The first 20 trios will jump into battle on Friday 6 May at 19h00. The top ten will secure a place in the final on 20 May, while the remaining ten will get a second bite of the apple in qualifier two on 13 May. By 20 May, only 20 trios will be ready to compete for the R20,000 cash up for grabs."
Prize pool distribution:
1st place – R10,000
2nd place – R5,000
3rd place – R2,000
4th to 6th place – R1,000
All three days will feature streams from the invited streamers. On ACGL's Twitch channel, fans can watch the final day of Apex Legends esports action from the Absa Gaming Festival Streamer Event.
You can keep up to date with all their announcements by following ACGL on Twitter and Facebook, as well as joining their Discord server.
Header image via ACGL / Absa / rAge Expo.