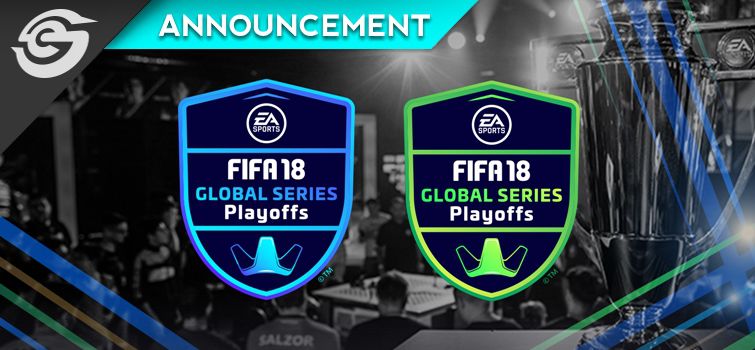 FIFA 18 Global Series Playoffs this week
[vc_row][vc_column width="2/3″ el_class="articlebody" css=".vc_custom_1523270772654{padding-top: 10px !important;padding-right: 10px !important;padding-left: 10px !important;}"][vc_single_image image="4583″ img_size="full" alignment="center" css=".vc_custom_1527503566407{margin-bottom: 0px !important;}"][vc_row_inner content_placement="middle" css=".vc_custom_1523350157423{margin-left: 20px !important;}" el_class="cat-tag"][vc_column_inner width="1/4″ css=".vc_custom_1523351002838{background-position: 0 0 !important;background-repeat: no-repeat !important;}" offset="vc_hidden-xs"][vc_custom_heading text="News" font_container="tag:h3|font_size:12|text_align:left|color:%23ffffff|line_height:1″ use_theme_fonts="yes" css=".vc_custom_1524480392987{margin-top: 0px !important;padding-top: 10px !important;padding-bottom: 10px !important;padding-left: 20px !important;background-image: url(https://esportscentral.co.za/wp-content/uploads/2018/04/Rectangle-26.png?id=2528) !important;background-position: center !important;background-repeat: no-repeat !important;background-size: cover !important;}"][/vc_column_inner][vc_column_inner width="1/4″][/vc_column_inner][vc_column_inner width="1/4″][/vc_column_inner][vc_column_inner width="1/4″][/vc_column_inner][/vc_row_inner][vc_custom_heading text="FIFA 18 Global Series Playoffs this week" font_container="tag:h2|font_size:28|text_align:left|color:%23ffffff" use_theme_fonts="yes" css=".vc_custom_1527502049118{margin-top: 0px !important;margin-bottom: 0px !important;padding-top: 20px !important;padding-bottom: 20px !important;padding-left: 20px !important;background-color: #262631 !important;}"][vc_custom_heading text="Clint 'Zombie Dredd' O'Shea" font_container="tag:p|font_size:13|text_align:left" use_theme_fonts="yes" css=".vc_custom_1527502075948{margin-top: 0px !important;padding-top: 10px !important;padding-right: 10px !important;padding-bottom: 10px !important;padding-left: 20px !important;background-color: #2a2b37 !important;}"][vc_separator color="custom" css=".vc_custom_1523350609771{margin-top: 0px !important;border-top-width: 0px !important;padding-top: 0px !important;}" accent_color="#3b455a"][vc_column_text css=".vc_custom_1527767886136{margin-top: 0px !important;padding-top: 20px !important;padding-left: 20px !important;}"]
The FIFA 18 Global Series Playoffs kicks off in Amsterdam this week. Why is this important? Because four South African players are scheduled to be competing in them.
The action kicks off with the Xbox One playoffs today (28 May) at 2pm and runs until 30 May. From 1 June until 3 June, the PlayStation 4 players get their chance to shine. On the line is a spot in the FIFA eWorld Cup 2018 Grand Final later this year.
Shiaan Rugbeer will be representing South Africa on Xbox One after he won the recent VS Gaming qualifier. Also featuring on Xbox One is KaYo. On PlayStation 4, two players will be representing with 16 year old Thabo Mike Moloi and Goliath Gaming's Julio Bianchi scheduled to feature. Thabo secured his spot via the VS Gaming qualifier, while Julio bagged his place via a Last Chance qualifier. **UPDATE** Unfortunately, Thabo will not be heading to Amsterdam, so South Africa will be represented by Julio in the PS4 leg. **END OF UPDATE**
The action will be streamed live via a variety of platforms, including YouTube and Twitch.
The tournament will see players play seven Swiss rounds into knockouts of FIFA Ultimate Team (FUT). The full tournament schedule and additional details on the next week of action can be found here. You can also keep tabs on the results from the event here.
Tune in and support the players as they embark on their journey against some of the world's best FIFA 18 players. From the entire Esports Central team we wish the South African players all the best in Amsterdam.
[/vc_column_text][/vc_column][vc_column width="1/3″ offset="vc_hidden-xs"][vc_basic_grid post_type="post" max_items="8″ style="load-more" show_filter="yes" element_width="12″ gap="10″ order="ASC" filter_style="dropdown" filter_default_title="Matches" filter_align="right" filter_color="blue" item="2271″ initial_loading_animation="none" grid_id="vc_gid:1527767794717-60bd84f4-581d-5″ taxonomies="71, 84, 86, 88, 90, 92, 94, 110″ filter_source="category" el_class="results" css=".vc_custom_1524549333759{background-color: #30303d !important;}"][vc_custom_heading text="ALL MATCHES" font_container="tag:p|font_size:10|text_align:center|color:%23ffffff" use_theme_fonts="yes" css=".vc_custom_1523611106929{padding-top: 20px !important;padding-bottom: 5px !important;background-color: #30303d !important;}" link="url:https%3A%2F%2Fesportscentral.co.za%2Fall-matches%2F|||"][vc_empty_space][vc_basic_grid post_type="post" max_items="8″ style="load-more" show_filter="yes" element_width="12″ gap="10″ filter_style="dropdown" filter_default_title="Results" filter_align="right" filter_color="blue" item="2271″ initial_loading_animation="none" grid_id="vc_gid:1527767794720-40a2e86b-809f-5″ taxonomies="76, 85, 87, 89, 91, 93, 95, 111″ filter_source="category" el_class="results" css=".vc_custom_1523718077456{background-color: #30303d !important;}"][vc_custom_heading text="ALL RESULTS" font_container="tag:p|font_size:10|text_align:center|color:%23ffffff" use_theme_fonts="yes" css=".vc_custom_1523611113209{padding-top: 20px !important;padding-bottom: 5px !important;background-color: #30303d !important;}" link="url:https%3A%2F%2Fesportscentral.co.za%2Fall-results%2F|||"][/vc_column][/vc_row]