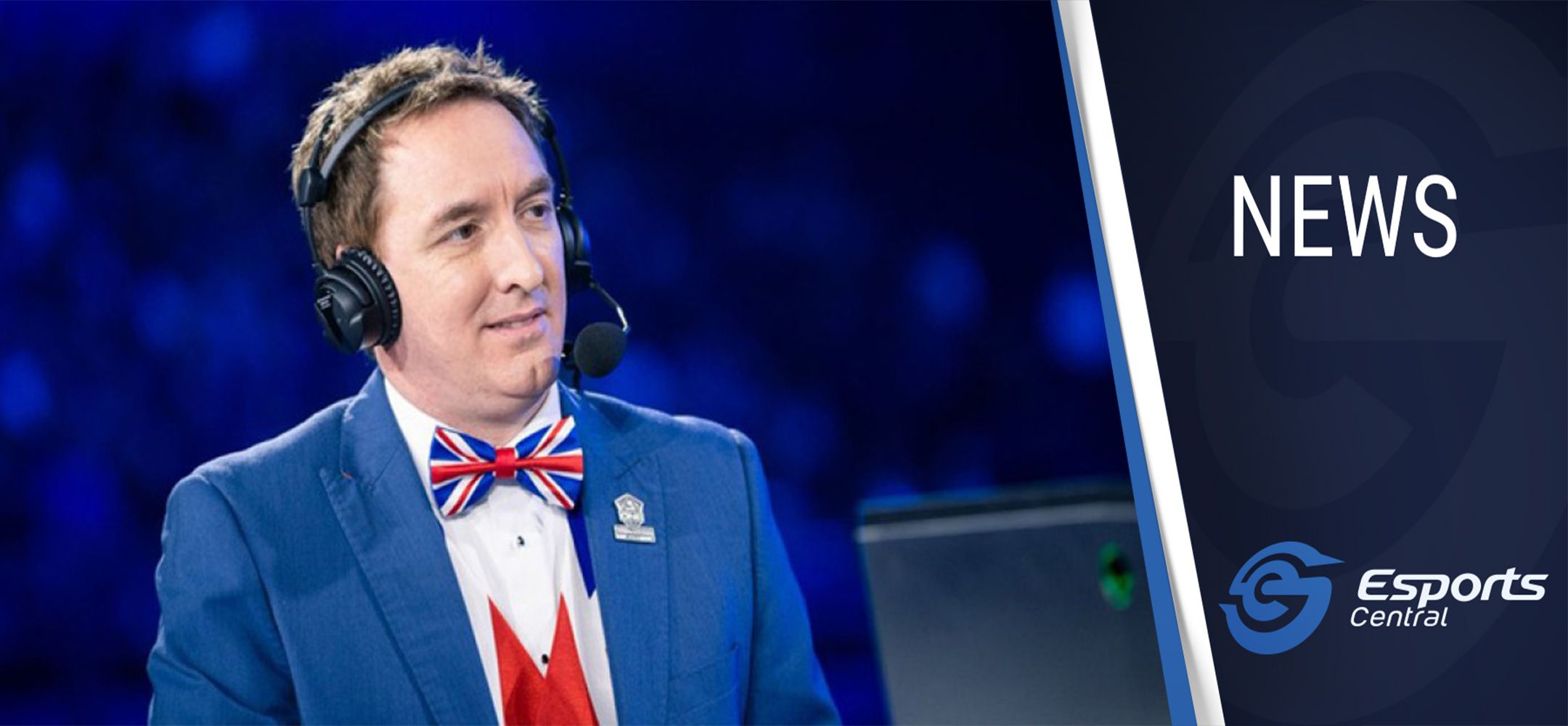 Redeye retires from esports after attacks on his character
Wessel Minnie
Paul "Redeye" Chaloner is an absolute legend in the esports industry, starting his career all the way back in 2002. He was one of the first esports casters, and his work as an esports broadcaster, and tournament host, is well known throughout the industry.
Redeye has now retired from esports after accusations attacking his characters came to light.
Redeye retires from esports
The industry has been turned on its head recently, as allegations of misconduct have come to light involving Grant "GranDGranT" Harris and Toby "TobiWan" Dawson.
Now, allegations have surfaced about Paul "Redeye" Chaloner. These allegations include how Paul is a difficult person to work with, abuses his power, and even engaged in physical assault. Redeye, however, denied most of these allegations.
Since these accusations began, a personal court case (which we won't go into detail of) involving his children was brought up. Redeye took this as the last straw and retired from esports.
You can read Redeye's official statement below.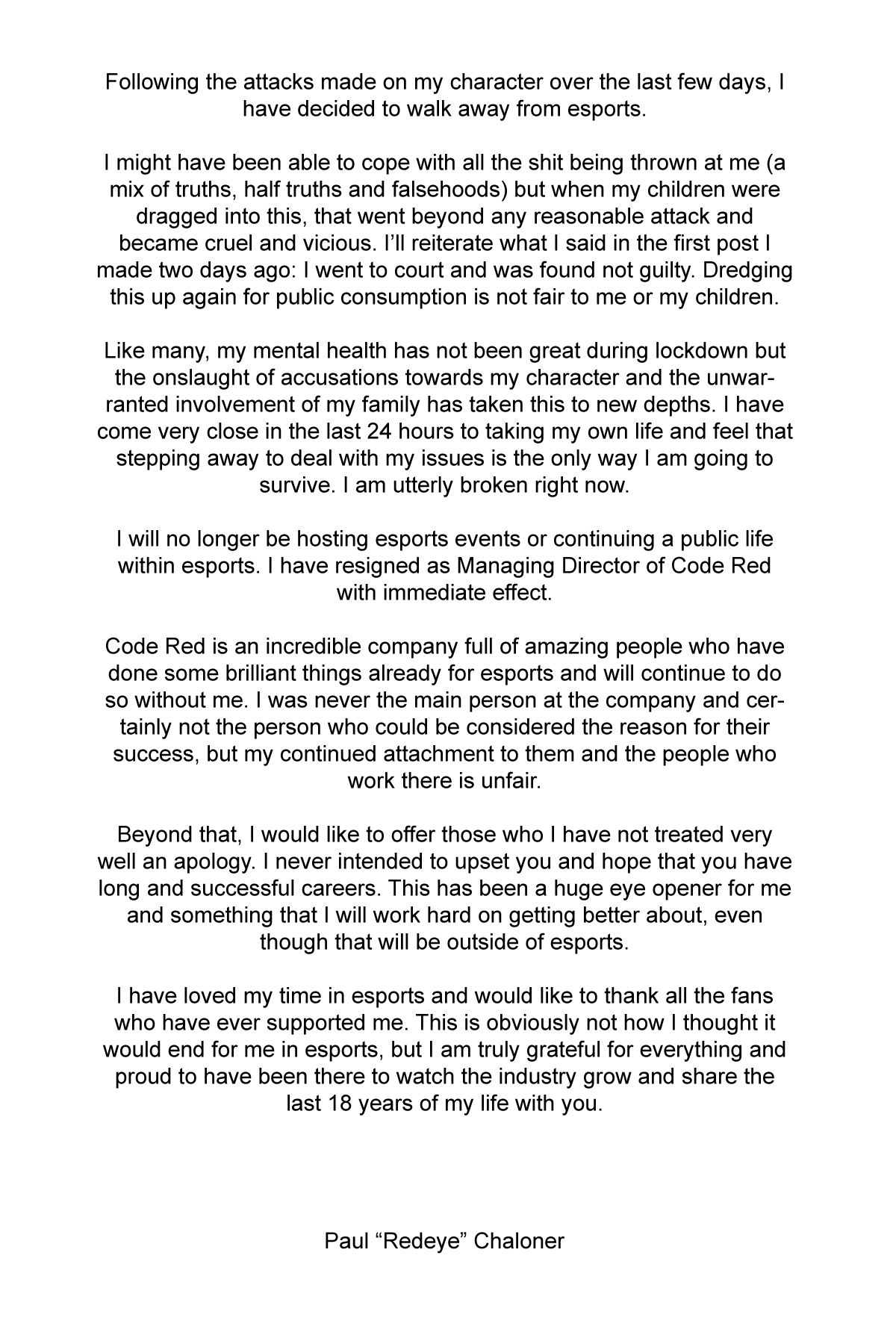 Paul "Redeye" Chaloner has also resigned as the Managing Director of Code Red Esports. We won't be seeing Redeye hosting The International or any other esports tournament for that matter.
For those who didn't know, Paul actually wrote the book on esports, aptly entitled "This is esports (and how to spell it)".
Header image via ESL One.