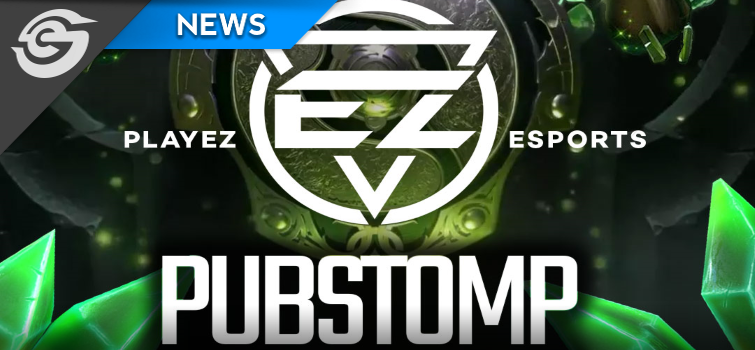 Win tickets to the Playez Esports #Ti8 PUBSTOMP
Chris 'Sargon' House
Dota 2's most prestigious pro event is right around the corner. The International 8 will see 18 of the very best teams from around the world compete in the tournament. Last year Orena hosted the first PUBSTOMP in partnership with Nu Metro. Over 350 people enjoyed Ti7 at Emperors Palace, Johannesburg for a +-9-hour viewing experience. This year Playez Esports and Nu Metro are hosting the second iteration of the successful PUBSTOMP, expanding to include Cape Town as well.
Playez Esports is offering Esports Central readers a chance to win double tickets to the PUBSTOMP Ti8 viewings on 25 August. These take place at Nu Metro Emperors Palace (JHB) or Canal Walk Shopping Centre (CT). Click on these hyperlinks for details about each event or to purchase tickets.
All you have to do to win double tickets is comment on this article with your full name, favorite Dota 2 hero, and whether you live in CT or JHB. We'll draw the winners on Monday 20 August 2018 at 12h00! Good luck!
Playez Esports PR statement:
This one's for the Dota 2 Esports lovers out there… Playez Esports will be hosting their second official viewing party (PUBSTOMP) for "Dota 2: The International" on 25 August at Nu Metro Emperors Palace (JHB) and Canal Walk Shopping Centre (CT).

We'll have the tastiest snacks and juiciest concoctions prepared by our in-house "Brewmasters". Ultimately, you'll get to enjoy watching the tournament on some of the largest cinema screens in Southern Africa, in premium cinemas with phenomenal Dolby Atmos-sound, and comfy seats.
So if you want those tickets for the Ti8 PUBSTOMP in CT or JHB, make sure you comment below! Please note that there is only one entry per person. We have 2x double tickets for the JHB PUBSTOMP and 1x double ticket for the CT PUBSTOMP to giveaway. That means we will draw three random winners in total (2x JHB and 1x CT). Good luck, everyone!