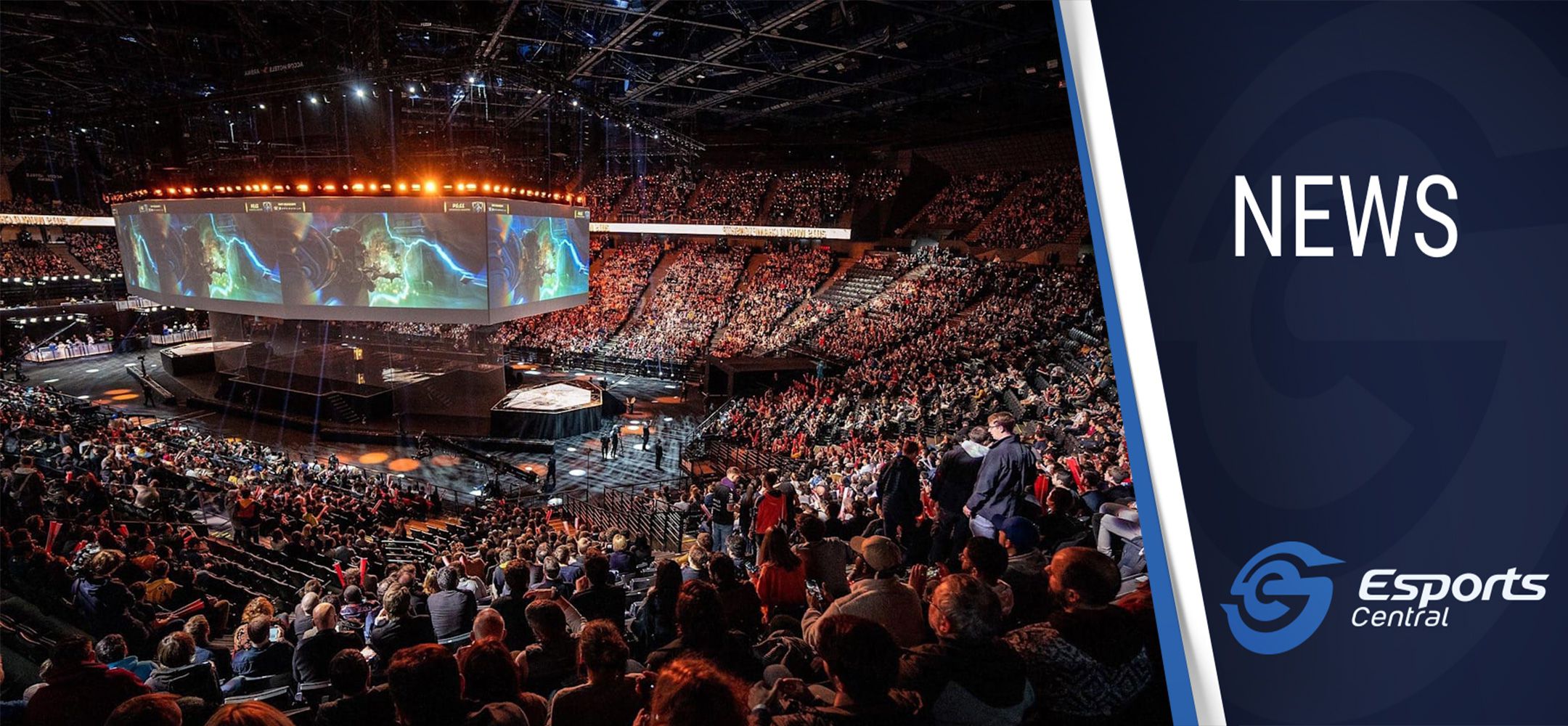 Top 10 esports tournaments have combined prize money of R3 billion
Wessel Minnie
Sometimes, it's just nice to see some happy numbers. Other times, you need some good stats to throw in the faces of people who say esports is dying, or not going anywhere. We've got you covered, with a very happy number of R3 billion for the top 10 esports tournaments combined.
Top 10 tournaments combined prize money
According to a Press Release, thanks to data gathered by GoldenCasinoNews, the top 10 esports tournaments of all time have combined prize money of $176.1 million, which is R3 billion at the current Dollar to Rand exchange rate.
This is, of course, an extremely big number. For those who've been following Dota 2 prize pools, the past five The Internationals obviously make up a massive share of this combined prize money number. In fact, $134.4 million of the $176.1 million come from the past five The International tournaments.
In terms of prize pool, The International is ranked as the world's leading esports tournament, according to the press release. Remember to always keep in mind that OG won the last two The International tournaments, with TI9 boasting a prize pool of $34.3 million, the largest in esports history.
Then, the two biggest Fortnite tournaments have combined prize money of just over $30 million.
The Press Release explains:
"Statistics show that Fortnite World Cup Finals 2019 – Solo and Duo hit $30.3 million in total prize pools, ranking them as the sixth and seventh largest esports events of all time."
Check out a graph by GoldenCasinoNews showcasing the top 10 esports tournaments below.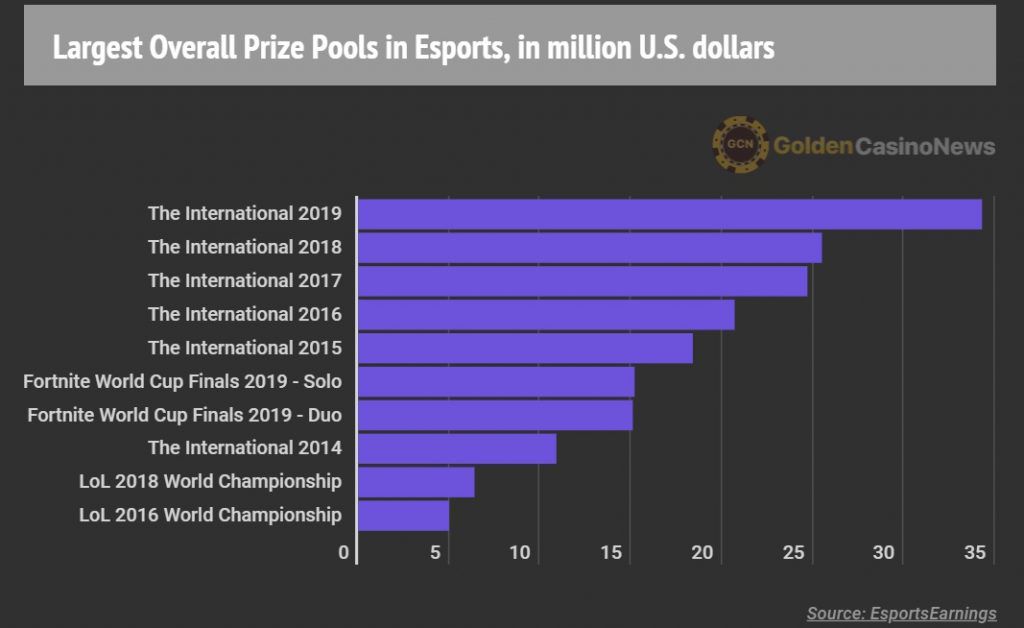 With The International 10's prize pool growing at a rapid pace (already over $24.5 million at the time of writing), the delayed tournament will most likely become the biggest in esports history, breaking TI9's record later this year.
Header image via Valve.