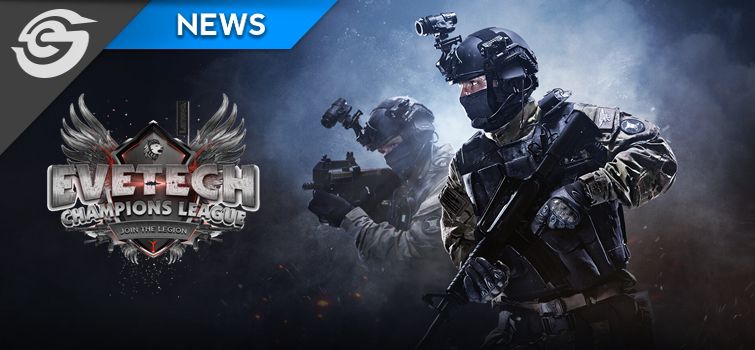 Preview: Mettlestate Evetech Champions League Season 1
Michael 'axtremes' Harmse
In case you missed it, I waxed lyrical about the Evetech Champions League yesterday. Today I aim to wax lengthily. Yes, I know that's not a real figure of speech. Lengithly is a real word though, hah!
This is a real league, right?
It is indeed a fully-fledged online league. 16 teams are competing for the R50000 prize pool, sponsored by Legion by Lenovo and of course the titular Evetech. The 16 teams are split into two groups of eight. The Round-robin best of one format will mean each team plays every other team in their group. That at least will go some way towards neutralizing too much randomness arising from the matches being best of one. If you can't make it out of groups after seven best of ones, the sheer number of matches mean it's not the format's fault. While I'd still prefer best of three matchups, I understand Mettlestate's thinking in trying to keep broadcasts to one night of the week for practical reasons. Two best of threes in a night would just not work and one match per week would not give teams enough exposure. Talking about multiple matches per night, I remember those glorious 1am casts on ESL Africa last year!
The top two teams from each group will qualify for the playoffs being held 1 – 2 September. Those are best of three double-elimination matches. A best of five final awaits the two best teams. Interestingly and thankfully for South African Counter-Strike fans and players, this isn't only a single season competition. There are plans for multiple seasons, which means there's more to play for for all the teams involved. The top eight teams will automatically be entered into season two, while the bottom eight will be relegated back to the qualifier stage. That means there's plenty of incentive for teams to do their best to stay in the top four in their groups to avoid relegation. It also means that teams that didn't make it in this time around will have another chance later in the year for season two.
Gruppe A
German just makes it sound more official. Brutally efficient too. I've visited Germany on several occasions in the past and I've always enjoyed the place. Interestingly they are a country that until ESL One Cologne last weekend were a minnow on the international CS:GO scene. Let's hope that because of competitions like ECL, VS Masters and ESEA we might eventually see a local team develop to the point that they too can pull of a similar cinderella story to BIG and put their country on the CS map. Go BVD and go whoever else eventually does go! Back to the topic at hand.
Energy eSports

Big 5 Esports

Sinister5

xTc Esports

Online Kingdom

Severe

Leetpro.Veneration

WRG.Aspire
If I were a betting man, I'd put my money on Energy eSports making it through. The next team should in theory be Big 5. That being said, theories are wonderful but in practice it might not be that easy. xTc had another unfortunate failure on LAN at Rush, but have looked solid all season. They could still be a threat to Big 5. Sinister5 pushed Goliath hard at Rush, even while playing with a stand in. ZerOch4Nce-led teams have always punched above their weight and had upset potential in the past. They are a legitimate danger to Big 5 and should not be taken lightly at all. The race for second place could be closer than many might expect, but if Energy play to their potential they should be home free.
Gruppe B
Goliath Gaming

Leetpro Esports

Energy Academy

White Rabbit Gaming

Aperture Gaming

eXdee Gaming

Bezerk Gaming

PixelHunters
Goliath Gaming should have no trouble sewing up the top spot. Their results on ESEA seem to disagree. Admittedly they were lacking their captain Golz for a week or two, but it's still not a good look for what should be the second best team in the country. They are a good team, but not quite the almost impregnable fortress that Energy are just yet. GG should finish top but may drop a map or two on the way. Leetpro should be the next best team here based on their recent level of play and could even snatch the first seed if things go their way. I think it's a little more open than recent results might seem to suggest. Online competition always serves up some unexpected results. Energy Academy haven't had a good two months but are still dangerous. White Rabbit Gaming have some firepower and could be potent in a best of one format. I haven't seen enough of the rest of the teams to make any concrete judgements.
When can I watch it?
Tonight, if you're reading this on the day it is released, 12 July. Make sure you join Anthrax, Geemax, SaltyMonkey, Profeci, and I on the Mettlestate Twitch channel from 7pm to catch the season opener. I'm looking forward to it!
7pm – Sinister5 vs Severe
8pm – White Rabbit Gaming vs Aperture Gaming