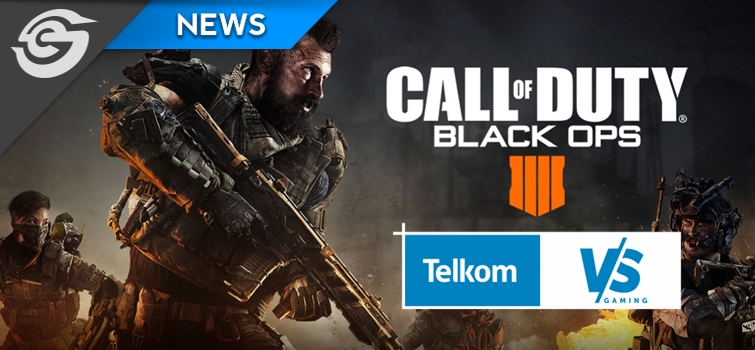 VS Gaming Black Ops 4 Champs this weekend
Clint 'Zombie Dredd' O'Shea
This weekend sees the culmination of the around eight month long VS Gaming Black Ops 4 season. 16 teams will be going head to head this weekend at The Matrix Warehouse LAN venue for their share of the cash up for grabs.
The action starts at 12pm on Friday 4 October with the group stage and continues Saturday and Sunday with the double elimination playoffs.
You can catch the action live on the VS Gaming YouTube channel with Chani_ZA and DellasZA handling the casting duties. G4MA and AKA will be the first match on live stream with others to be announced on VS Gaming's social media.
Prize pools have not been announced publicly yet. We will update once announced. In the meanwhile, join the action on stream as some of South Africa's best console Call of Duty teams face off in one of the only major LAN events of 2019. Picking a winner will be tough but any of the top four seeds should be in with a chance.
**UPDATE**
Prize pools have been listed on COD Gamepedia as:
1st Place: R 25,000
2nd Place: R 15,000
3rd Place: R 10,000
**END OF UPDATE**