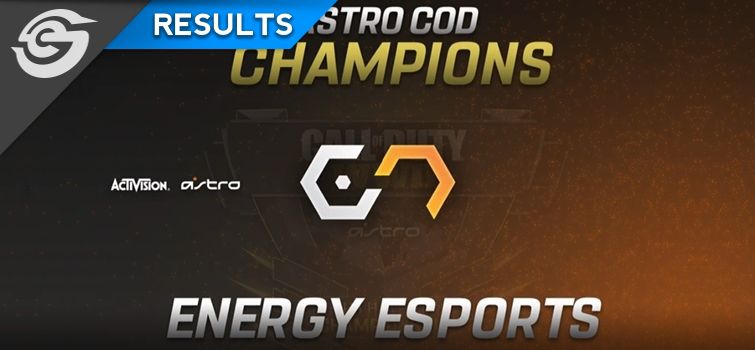 Energy Esports is the season one ASTRO CoD Champion
Esports Central
It took six matches over the course of a day to determine the champion in Mettlestate's first Call of Duty tournament. Energy Esports stood tallest, going through the double elimination playoffs undefeated to secure the lion's share of the cash prize pool.
The Energy Esports team faced their old rivals Bravado Gaming in the grand final of the R50,000 ASTRO CoD Championship.
The final placements are as follows:
1st place: Energy Esports [R25,000]
2nd place: Bravado Gaming [R15,000]
3rd place: Origin Esports [R10,000]
4th place: Hi5 Esports

You can watch the full video on demand broadcast here.