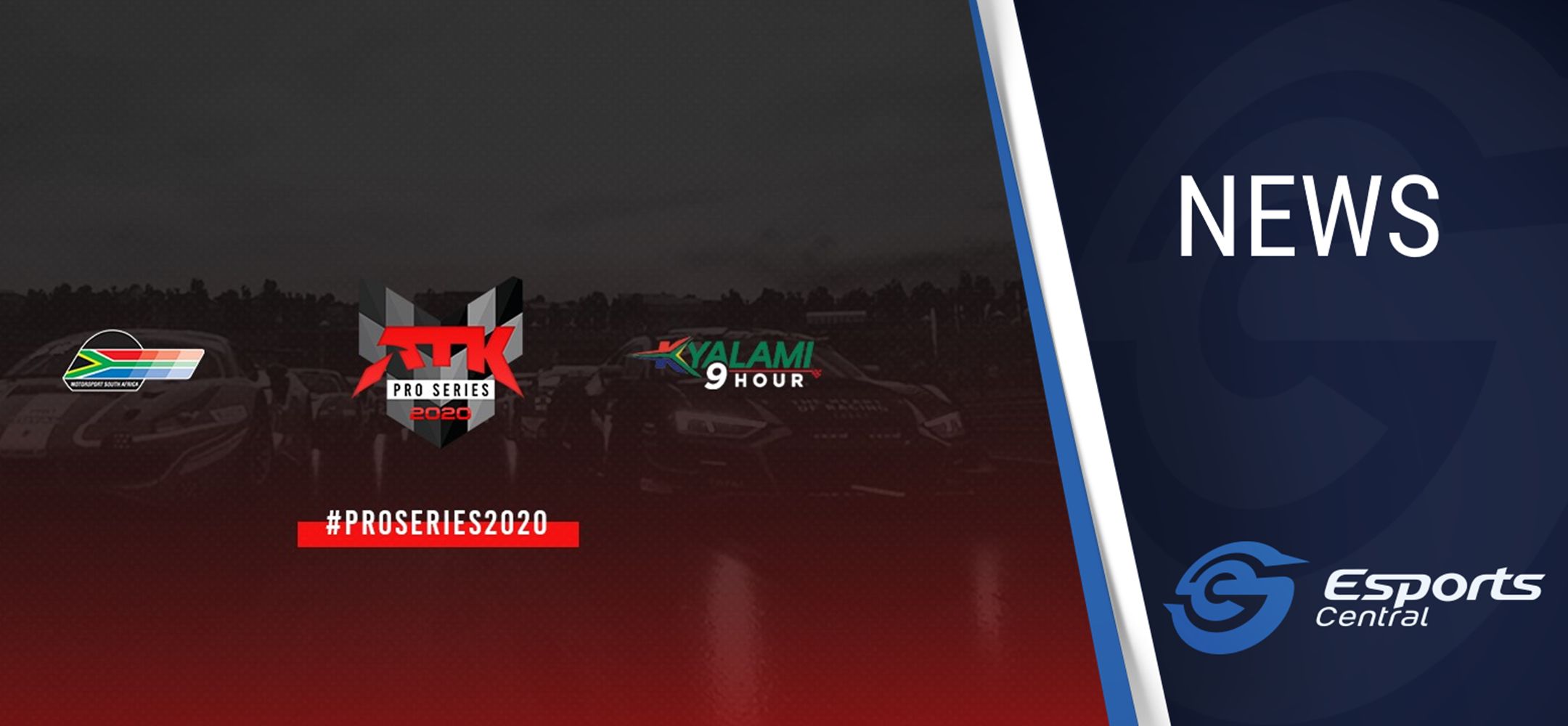 ATK Pro Series for sim racing announced
Clint O'Shea
ATK Arena has announced the ATK Pro Series 2020 for the virtual racers out there. The competition is a "showcase of the best of South African sim racing talent," and is brought to life in association with Motorsport South Africa and Kyalami 9 Hour.
The ATK Pro Series is described as a "a professional produced [sic] to showcase the best of South African sim racing talent and determine South Africa's fastest sim racer." The races start on 10 May 2020, and will run over 12 rounds. Points will be awarded based on driver placing per round, and the Kyalami 9 Hour event will play host to the top 16 racers in November. Dates are however subject to change due to COVID-19.
Assetto Corsa Competizione on PC will be used and the series will offer up to three classes to compete in. There will be a limit of up to 30 drivers per class: Am, ProAm and Pro.
Registration is open but limited, so it is recommended you sign up soon. You can sign up as a team or solo racer. There are currently no details of any prizes on offer.
FORMAT
The series format (as per the site) for a race week is as follows:
"One hot lap qualifying lobby will run at a time to determine Pro, ProAm and Am divisions. Drivers will be informed the day before of their applicable qualifying times. These qualifying times will be randomly selected to prevent teaming issues (slipstreaming, blocking etc) but concessions can be made should drivers not be available for their allocated time slot.
On race day, only the Pro division race will be broadcast or produced, although this is subject to change based on demand.
Races will begin with the Am division proceeding over 5 hours and ending with the Pro division."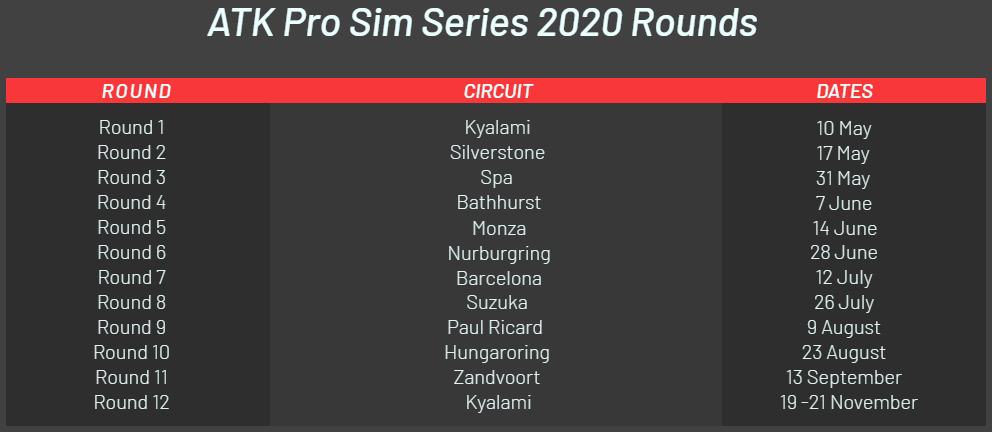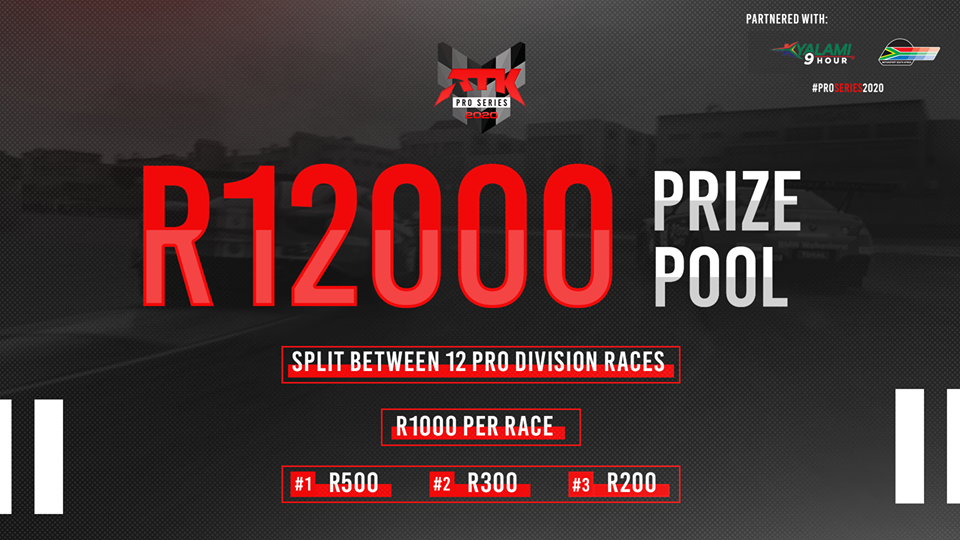 [Images via ATK Facebook page]