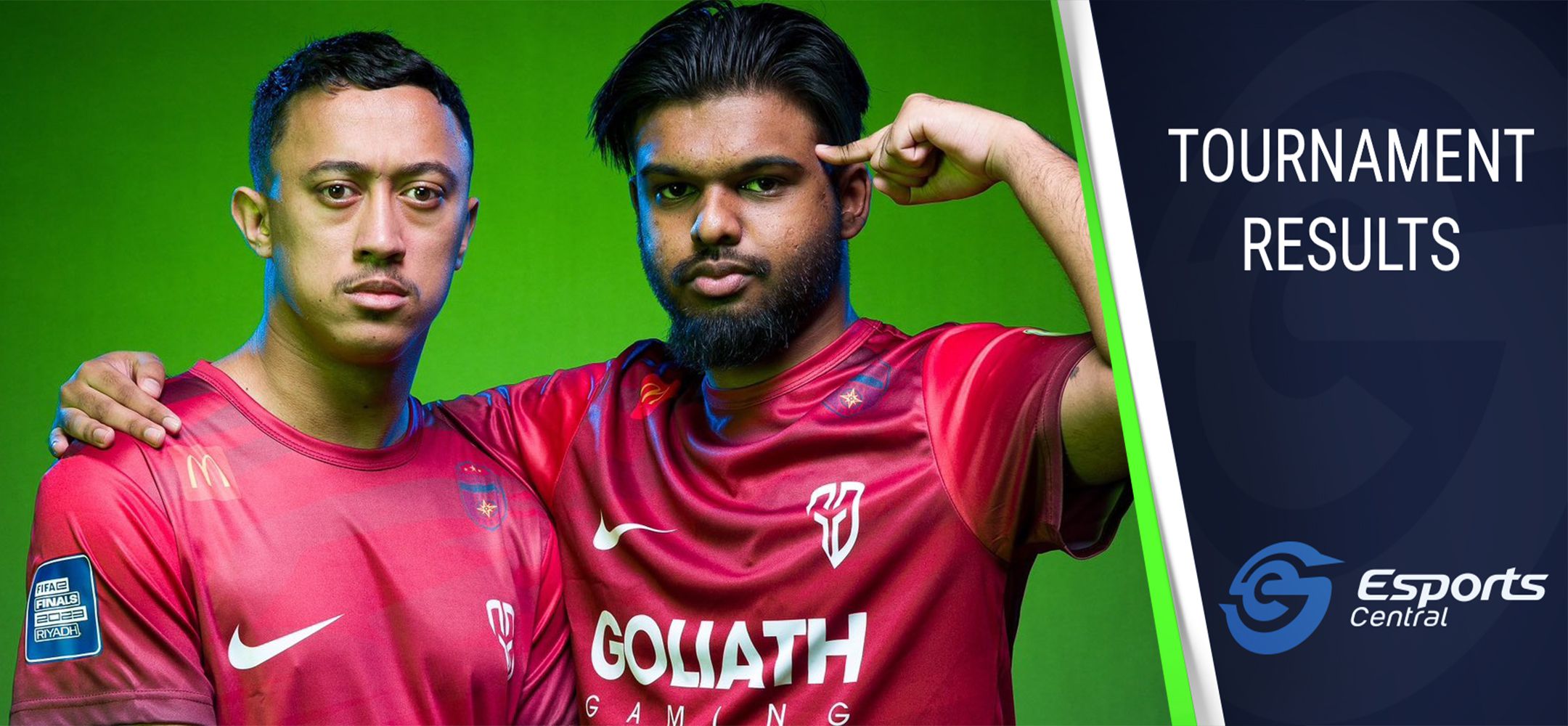 South Africans reach top eight of FIFAe Club World Cup 2023
This past weekend, we saw the FIFAe Club World Cup 2023 take place in Saudi Arabia, where the best teams in the world competed for their share of the $1,000,000 prize pool. At the current Dollar to Rand exchange rate, that's roughly R19 million!
If you haven't been following the FIFA esports scene as of late, you might not know that South Africans competed at the event. These include Goliath Gaming's Julio "The Beast" Bianchi as well as Giga Hub's Kaylan "Kaylan" Moodley! Here's how it all went down.
FIFAe Club World Cup 2023 results
In the group stage, we saw the squad from South Africa playing under the Goliath Gaming banner take Group C by storm, not giving an inch to their international opponents. When the dust settled, Julio Bianchi and Kaylan Moodley made it out of the group stage, placing third in Group C, and moved on to the playoffs!
In the playoffs, in front of a live crowd, the South Africans managed to beat Saudi Arabian team Twisted Minds in an extremely close match that went 6-5! Unfortunately, Italian team Napoli eSports was too strong on the day in the quarterfinals, knocking out Julio Bianchi and Kaylan Moodley with a 4-0 sweep.
In the end, RBLZ Gaming beat FUTWIZ in a thrilling 3-2 final to claim the first-place prize of $300,000. As for the South Africans, for their top-eight finish, they get $40,000. Not a bad day at the office…!
We are extremely proud to see these players from South Africa compete and do so incredibly well on the biggest FIFAe stage in the world. The action isn't even done, as Zaid "ZaidApril" April will join them for the FIFAe Nations Cup 2023 starting this week!
Header image via Goliath Gaming.