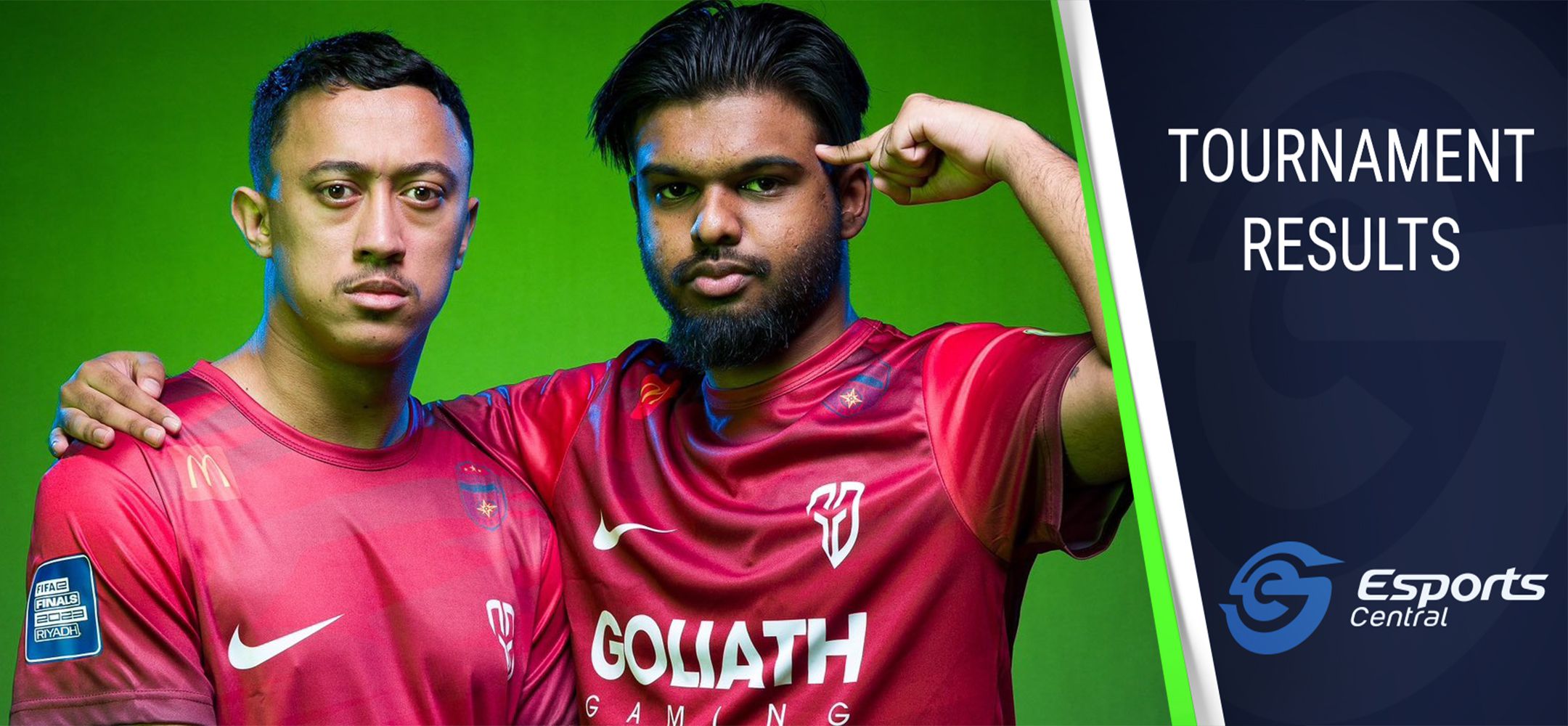 FIFAe Nations Cup results: How South African team did
It was our absolute pleasure to report recently that two South Africans, Goliath Gaming's Julio "The Beast" Bianchi and Giga Hub's Kaylan "Kaylan" Moodley, finished in the top eight of the FIFAe Club World Cup 2023, which took place in Saudi Arabia. This wasn't the end of their journey, however, as a team of three competed in the FIFAe Nations Cup!
FIFAe Nations Cup results
In Saudi Arabia, the best teams FIFAe Nations teams from across the globe competed for their share of the $1,000,000 prize pool. Zaid "ZaidApril" April joined Julio "The Beast" Bianchi and Kaylan "Kaylan" Moodley to compete against 23 other FIFAe Nations Cup teams.
Unfortunately, the team from South Africa could not make it out of the group stage, ending at the bottom of Group D with a total of six points scored. However, the players still walked away with $10,000 in prize money, which is roughly R180,000 at the current Dollar/Rand exchange rate.
In the playoffs, we saw the Brazillian team take no prisoners, beating Denmark in the first round. Brazil went on to defeat Finland 4-1, France 2-0 and Netherlands 3-2 in a thrilling grand final to become the champions of the FIFAe Nations Cup, claiming the first-place prize of $300,000 in the process!
Despite their early exit, we are extremely proud to see these players from South Africa compete on the international stage. Onwards and upwards!
Header image via Goliath Gaming.