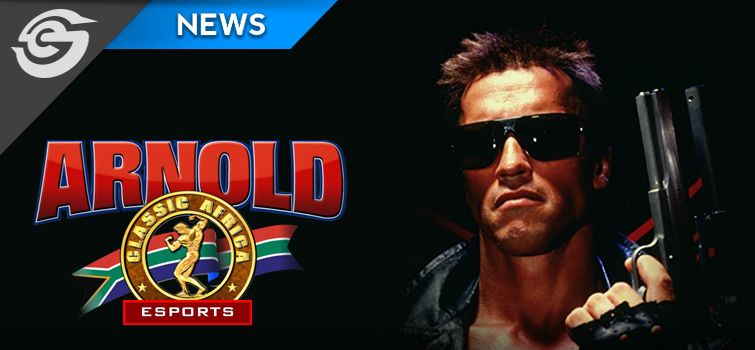 Arnold Classic Esports Initiative this weekend
Clint 'Zombie Dredd' O'Shea
When Arnold Schwarzenegger said he'd be back, we're pretty willing to bet you didn't think he meant back to South Africa, and definitely not in reference to esports.
Well, the Arnold Classic is back, and for this year's South African iteration it brings esports along with its more traditional sports focus.
This weekend (from 18 to 20 May), Nibble Esports and The Ark Gaming will be bringing esports to the event with a variety of tournaments and demonstrations. The Ark Gaming will offer console competitions, while Nibble Esports will oversee the PC LAN.
However, before you get overly excited, the LAN tickets are invite only but visitors and spectators are welcome. Full tournament details are not readily available from either of the two involved organisations, but a console schedule reveals that a variety of fighting titles, FIFA 18 and Fortnite will feature, while Hearthstone and Fortnite will feature on the PC side of things.
It's maybe all a little short notice but if you're near the Sandton Convention Centre and keen to chat with Nibble Esports about "how to get involved in esports and the future of this amazing sport," then ensure you pick up your tickets today. Those keen to play in the various fighting tournaments and the R6,000 cash prize FIFA 18 tournament will also need to be sure you have your R200 'weekend participation fee'.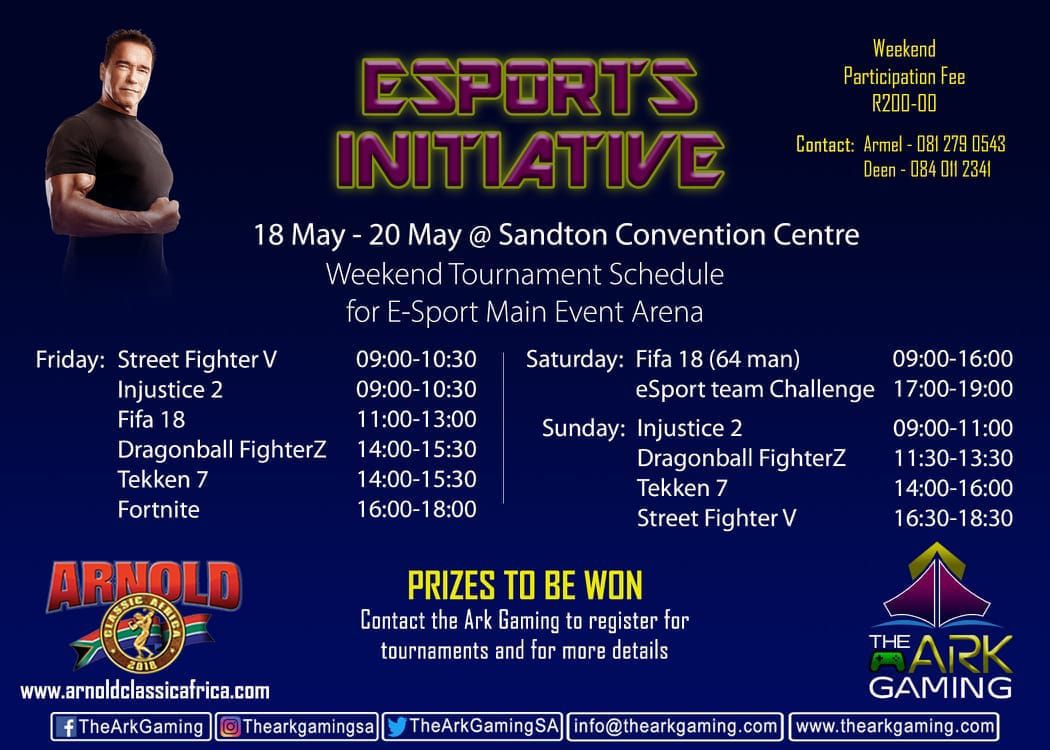 In case you're a little in the dark as to what the Arnold Classic actually is, according to the website the "Arnold Sport Festival hosts multi-sport festivals on six-continents each year, including the Arnold Classic Africa, which takes place in Johannesburg, Gauteng, each May."
[Source: Nibble Esports Facebook | The Ark Gaming Facebook]