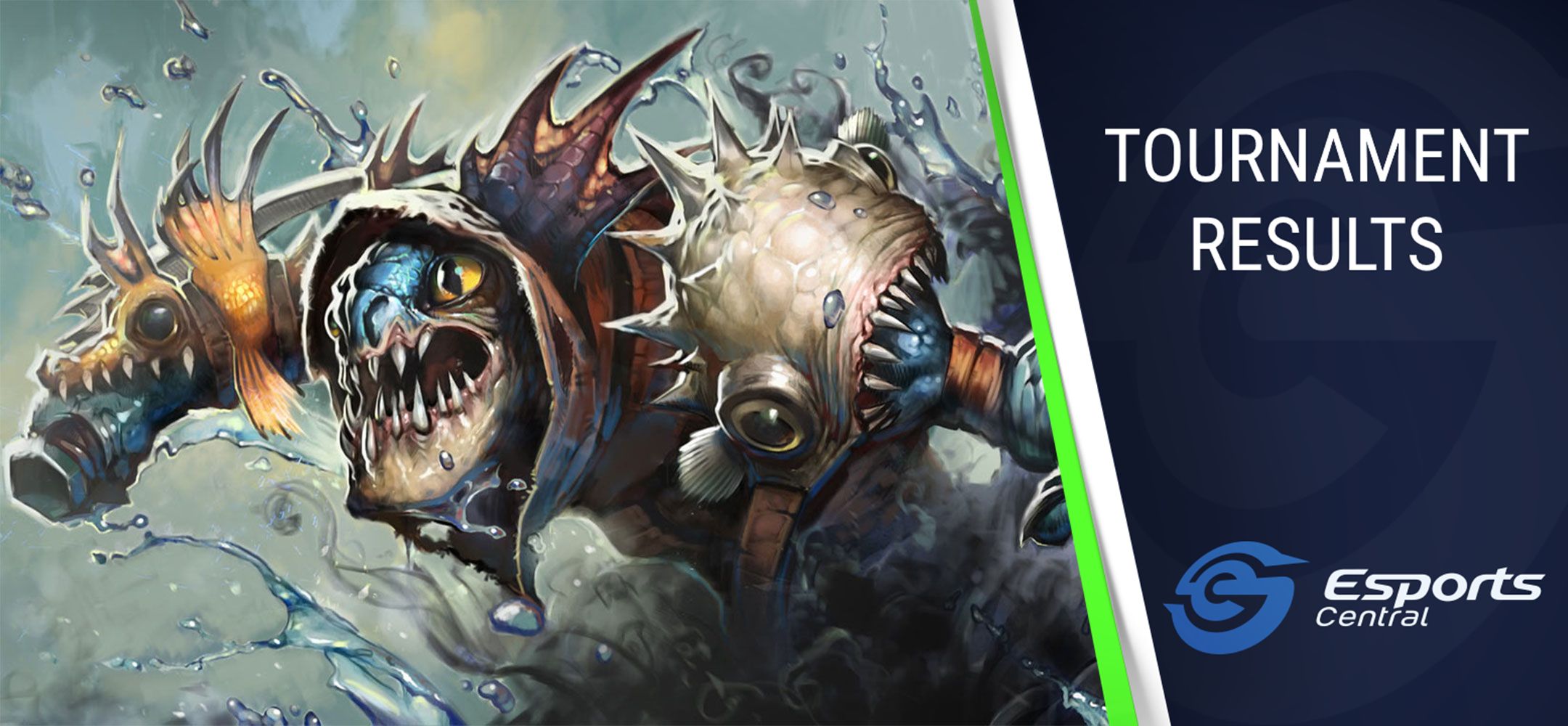 WePlay AniMajor Group Stage Day 2: Predators play…
With Day 1 of the WePlay AniMajor Group Stages in the books and the field neatly cleaved into two, the second outing promised us a day of hype as results from this day would really start to solidify the placements. With only one team in in the group having confirmed qualification for The International (TI), and two teams being elimination here, the journey to TI could not possibly be more difficult.
Let the games begin!
Day 2 kicked off in exhilarating fashion with a top half team taking on a bottom half team as Vici Gaming and Evil Geniuses, took on Team Spirit and Beastcoast respectively.
The underdog bites back
Vici Gaming got off to a roaring start by taking an expected first game against Team Spirit, playing on cruise control behind the "Ori" Puck as he controlled the entire game.
Expecting the road to be smooth in game 2 as well, Vici opted to risk running a very greedy line-up to allow them to comfortably blow Team Spirit out of the game if they got their farm.
Unfortunately, Team Spirit drafted themselves the Collapse Kunkka, which turned the tide by allowing Team Spirit to have the constant teamfight advantage despite the farm advantage Vici largely enjoyed in the game. Eventually this tide swept completely over Vici Gaming as they simply could not take any engagements successfully, thus forcing them deeper into their base and into calling GG at 51 minutes.
The match that saw Team Spirit as heavy underdogs ultimately resulted in a draw for the Eastern Europeans to keep the AniMajor dream alive.
We were greeted to similar scenes in the matchup between Evil Geniuses and Beastcoast. The American matchup found us witnessing the much feared "Arteezy" Terrorblade being utilized to utterly dominate the game. Despite the efforts of "Chris Luck" on his Templar Assassin, EG were ready by deploying the "Abed" Viper to help deal with the threat and preventing him from finding a true purchase in the game.
As we moved to game 2 however, yet again overconfidence struck the favoured team as they opted for the Naga Siren for "Arteezy", playing into a "K1" Spectre from Beastcoast. Since the Naga Siren would be unable to press the tempo of the game; BC found that they could extend this game for as long as they want since they would always have the natural farm advantage due to the "Wisper" Magnus buffing up the cores on his team.
The patience paid off, and BC were granted with what would be a crucial win to draw out the series.
Rise and Fall
As the day wore on, Team Liquid embarked on their first outing of the day against Nigma, with the teams being in very similar places in their journeys. Both having made recent roster changes, both having a draw and a loss from Day 1, and both needing extremely strong finishes in the tournament to qualify for TI.
Unfortunately for Team Liquid that is where the similarities would end. Nigma would distinguish themselves in the game by drafting the signature "Miracle" Invoker across both games which proved to be way too much to deal with from Team Liquid, with no answers emerging either in the draft or in the game for the tempo Nigma could push on the map due to this pick.
Two lost games later, and Team Liquid would be finding themselves growing nervous as they were bottom of the group as the only team to have lost two series.
Fortunately for them, TNC Predator would be their guardian angels in this difficult time.
The Filipino squad were taking on the South Americans in Beastcoast; and given their own draw/loss record from day 1, they could not afford anything less than a draw to avoid being bottom two.
Little did we know what kind of fire was lit under the TNC team!
From the first minute they showed that they would be giving no quarter, as "Boomy" and "Tims" made it a personal goal to prevent any core players from having a peaceful laning phase.
Their success allowed them to enter the midgame ahead in gold and experience across both games, which made the midgame seem impossible to play for BC as they could do almost nothing but wait for further TNC aggression.
Less than an hour of gametime later, TNC had dispatched their opponents and gained a crucial 2-0 victory to move themselves into safe territory in the group.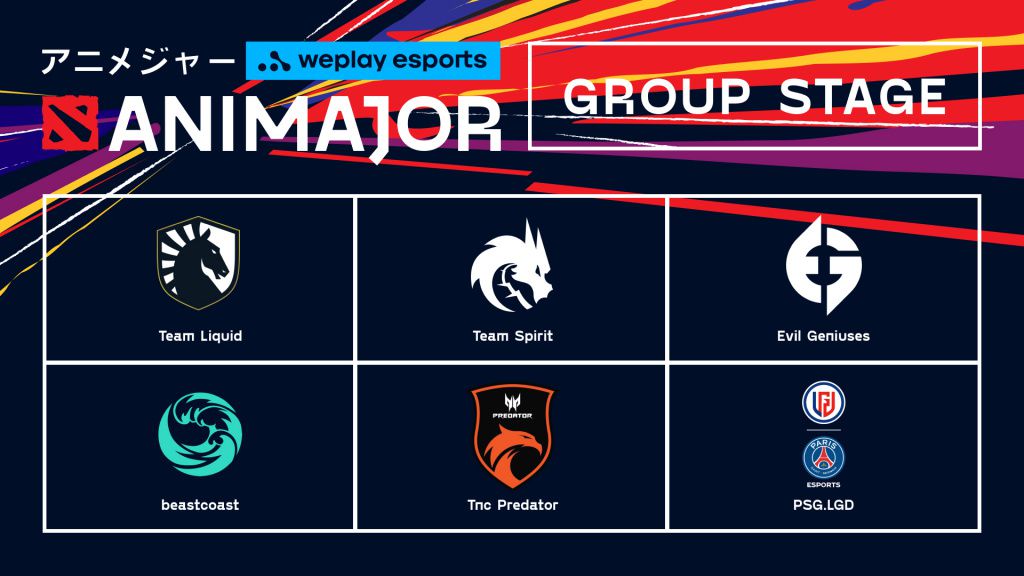 Battle of Gods
In the penultimate games of the day, Evil Geniuses took on Vici Gaming and Team Spirit faced PSG.LGD.
The EG vs VG match gave us a preview of what the Playoffs may have in store for us.
Game 1 had EG playing a perfect early game helmed by "iceiceice" on his Timbersaw and the "Crit" Lion which prevented VG from doing anything going forward as their overall gameplan relies on being able to find unimpeded farm to involve their cores in the midgame. EG erstwhile rely heavily on snowballing which they did here, granting EG the tactical edge and victory here.
Game 2 however saw an inversion, as VG were the ones able to prevent EG from snowballing which proved to be a huge detriment to their ability to win the initial teamfights. Relying on the terrifying "Ori" Storm Spirit, VG were kings of fighting on even ground, they were able to continually tease more out of EG than they could handle. With fight after fight going awry, EG found themselves unable to come back and dropped the GG call 41 minutes in.
Underdog has gotten huge
Whilst the two titans of the game were battling it out, Team Spirit found themselves massive underdogs yet again!
Taking on PSG.LGD and running afoul of their drafting prowess in game 1 saw Team Spirit losing all their lanes and subsequently the game in very fast fashion. Unable to deal with the damage from "NothingToSay" Lina and not even finding a single kill on the "Faith_Bian" Mars.
As game 2's draft kicked off, things looked dicey in the face of the Chinese Treant Protector/Leshrac duo. Once we saw that Team Spirit had opted for an early Hoodwink in response, confidence was not high in the Eastern Europeans to even make the game competitive.
However, Team Spirit showed that confidence is internal, as they not only managed to make the game competitive but completely dismantled the early impact of the Treant, in large measure due to the "Miposhka" Hoodwink.
With the major heal engine not presenting much of a problem, Team Spirit were able to continue to slowly gain an advantage on the "Yatoro" Terrorblade which could not be surmounted.
And since they had controlled the "y" Treant whilst also giving farm to the Phoenix of "Mira", it allowed them to get the early Aghanims Shard on this hero to allow them to use sunray in such a way that they were the ones with the sustain advantage in fights instead.
That advantage coupled with a major farm advantage of Terrorblade led to them easily controlling the latter half of the game and securing another draw.
Late night Chinese dominance
Rounding out the day saw the stars aligning for the squads of TNC and PSG.LGD.
PSG.LGD took on an already limp looking Team Liquid who unfortunately demonstrated earlier that their slump would continue.
Coming out in game 1 with a negative armour strategy revolving around major physical damage from the "Ame" Drow Ranger and "Ori" Templar Assassin, PSG.LGD didn't even seem to notice the presence of the "Micke" Monkey King or the signature "Qojqva" Lone Druid on their way to securing a dominant game 1.
Sadly, for Team Liquid, things would only get worse in game 2 as PSG.LGD somehow pressed the tempo even faster with an Ursa draft. A big problem was the presence of comfort picks on every single player on PSG.LGD, which allowed them win all three lanes and stop Team Liquid's game before it could begin.
Despite "Suma1il" being put on Invoker after "Miracle" showed great results on the hero, not enough was done and Liquid ended the day at the bottom of the Group.
TNC truly are predators
What TNC were able to pull off against Nigma might be the stuff of legends.
Nigma tried to bring back the Beastmaster middle strat, rushing Aghanims Scepter on "Miracle" to try and secure a quick win by boosting the damage of the "ILTW" Faceless Void.
At some point in the game, Nigma were ahead having used the "GH" Skywrath Mage to make the map feel very small for the "Armel" Puck especially, who was tasked with creating space for the TNC lineup.
As they slowly continued that pace, despite playing against a Wraith King on "Gabbi", the game seemed like it would be in control for Nigma.
Unfortunately, one maddening dive from "ILTW" soon after NIgma had the Aegis put him in a very bad position which TNC, living up to the Predator handle, immediately punished him for.
From this, TNC seemed to believe that the key to victory would be picking on "ILTW" and trying to force mistakes out of him which they were able to accomplish wonderfully. As he continued to miss Chronosphere's, jump into bad positions in the river or using the BKB in a subpar manner, the chances for victory became rarer and rarer and Nigma eventually had control entirely wrested away as they called GG at 48 minutes.
ILTW = Fresh Meat?
Sadly game 2 played out almost verbatim.
Strong early lead for Nigma in a situation where the game seemed unassailable, and yet another unforced error from "ILTW", this time on his Ursa rather than Faceless Void, led to another blip of opportunity to be granted to the side of TNC.
Yet again, they decide to try force errors out of the young carry and succeeded often; killing him multiple times from 100 to 0 despite having the BKB/Enrage available.
Unlike in Game 1, this time around they had the clear late game advantage and they needed to force fewer mistakes in order to secure a certain victory.
A day of play like this granted TNC a 4-0 day, putting them into the safe zone for advancing…for now.
Day 2 being over means we are just over halfway with the Group Stage of the WePlay AniMajor!
Two more days of play will determine the immediate fates of two of our teams through elimination, and create a new story for the rest.
Follow the action at WePlay.
[Image: Valve and WePlay]