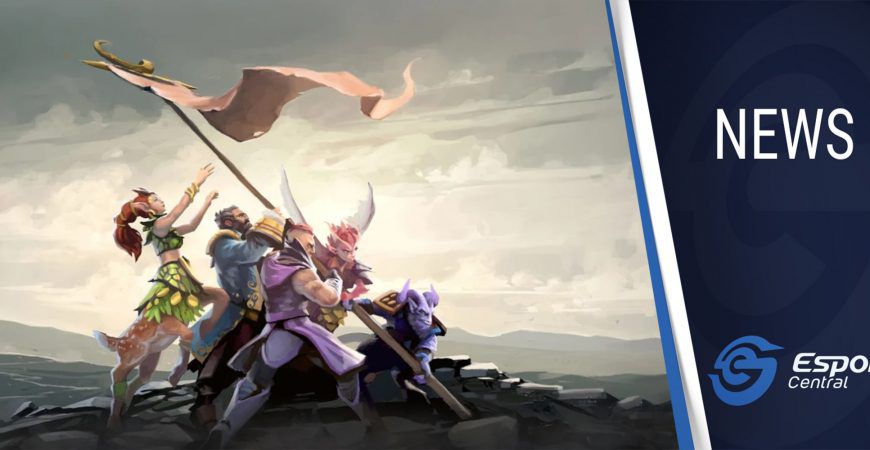 Ninjas in Pyjamas drops Dota 2 roster and leaves the esport, for now
Ninjas in Pyjamas (NiP) has once against left Dota 2 behind, dropping their roster. This time around, the organization cited financial instability due to the COVID-19 pandemic. There's also the lack of LAN events during 2020, as well as the postponement of the Dota Pro Circuit.
NiP drops Dota 2 roster
NiP has decided to step away from Dota 2 and is therefore releasing their roster. For those who don't know, the ex-NiP roster included the following players:
Charlie "CharlieDota" Arat
Ondřej "Supream" Štarha
Jonáš "SabeRLight-" Volek
Adrian "Era" Kryeziu
Akbar "SoNNeikO" Butaev
NiP's COO, Jonas Gundersen, explains the situation:
"This year has taken a massive toll on what was already an unstable ecosystem. With the indefinite postponement of the DPC and The International, we find ourselves on an increasingly unclear path to financial stability within the game. We're seeing a high concentration of talent in the EU region, meaning that the cost of keeping up is markedly higher while revenues are dwindling.
Ninjas in Pyjamas is one of the most iconic teams in the world – competing for the biggest trophies is a core part of our DNA, and the road to that through EU is simply not viable at this point. Because of that, we have decided to shut down our DotA2 department in its current format, and rethink our strategy and regional presence completely.
A special thanks goes to our players who have worked hard to improve, and taken positively to all our ideas on how to rethink the current way of approaching DotA2. It's an incredibly talented group of players who I have no doubt will go far. I wish them the very best of luck."
The captain, SoNNeikO, have already been playing with Live to Win for some time. The news about NiP taking a step back from Dota 2 isn't surprising at all. The Swedish organization entered Dota 2 in 2015 but dropped their first roster with Era 10 months later.
In January 2017, the organization again picked up a Dota 2 roster called Escape Gaming, and parted ways with the roster in June 2017. Then, in September 2018, the once again entered the scene picking up Dota 2 legend Peter "PPD" Dager and his squad. Since PPD's retirement, things haven't been looking great. Maybe we will again see NiP enter the Dota 2 scene in the future, as the organization made it clear it is only farewell "for now".
Jonas Gunderson talks about a possible return:
"I am excited for what lies ahead. It's rare that you get to rethink the whole infrastructure around a particular game. It opens a world of possibilities, and I am confident that we'll re-enter the game at the highest level, once we find the right opportunity."
Header image via Valve.