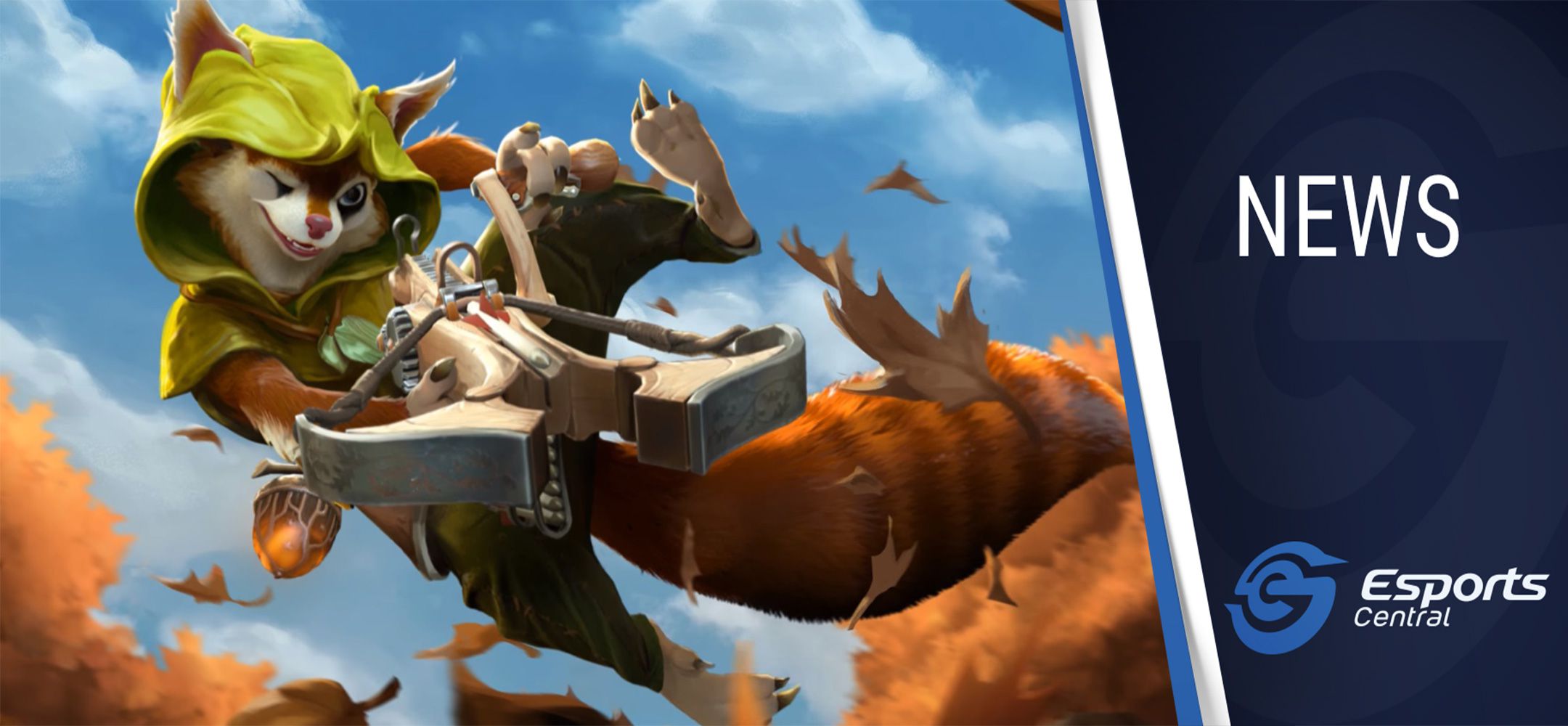 ESL One Fall 2021 playoffs: Schedule and group stage results
This past weekend, a total of 12 Dota 2 esports teams from across the globe started their ESL One Fall 2021 journey. In the group stage, we've already seen some amazing matches. Following the completion of the group stage, there are now eight teams left. Here's what went down in the group stage, and the schedule for the ESL One Fall 2021 playoffs.
ESL One Fall 2021 group stage results
We saw some exciting games in the single round-robin format group stage from both Group A and B. All matches were best-of-two, and the bottom two teams of each group got eliminated. The most surprising elimination came from Group B, where Team Liquid got knocked out in fifth place, and beastcoast topped the group.
In Group A, Virtus.pro put up a spotless performance, not dropping a single map and going 10-0 in terms of maps. unfortunately for Thunder Predator fans, they could only win one map, going 1-9 and getting eliminated from the tournament. Check out the final group stage standings for ESL One Fall 2021 below.
Group A standings:
1st – Virtus.pro
2nd – Tundra Esports
3rd – Team Spirit
4th – T1
5th – Creepwave (eliminated)
6th – Thunder Predator (eliminated)
Group B standings:
1st – beastcoast
2nd – PSG.LGD
3rd – Alliance
4th – Team Empire
5th – Team Liquid (eliminated)
6th – SG esports (eliminated)
This brings us to the playoffs bracket, with eight teams left in the huge tournament featuring a prize pool of $400,000.
ESL One Fall 2021 playoffs match schedule
Today (26 August), the playoffs of ESL One Fall 2021 will begin. Following the group stage, the top two teams from each group advanced to the upper bracket of the playoffs, while the 3rd and 4th teams in each group claimed a spot in the lower bracket.
The playoffs will run until 29 August 2021, where a champion will be crowned. Thanks to the ESL One Fall 2021 tournament being played on European servers and in that same time zone, South Africans shouldn't have much trouble watching it all live. All match times below are in SAST.
ESL One Fall 2021 match schedule:
26 August at 17:00 – Team Spirit vs Team Empire (lower bracket)
26 August at 20:00 – Virtus.pro vs PSG.LGD (upper bracket)
27 August at 14:00 – Tundra Esports vs beastcoast (upper bracket)
27 August at 17:00 – T1 vs Alliance (lower bracket)
From here, matches will begin at 14:00 each day. Dota 2 fans can catch all the action by tuning in to the ESL_Dota 2 Twitch channel. For those who just want to watch the grand final, it is scheduled to take place on 29 August starting at 17:00. This is a best-of-five affair, so get the popcorn ready Sunday evening.
Header image via Valve.