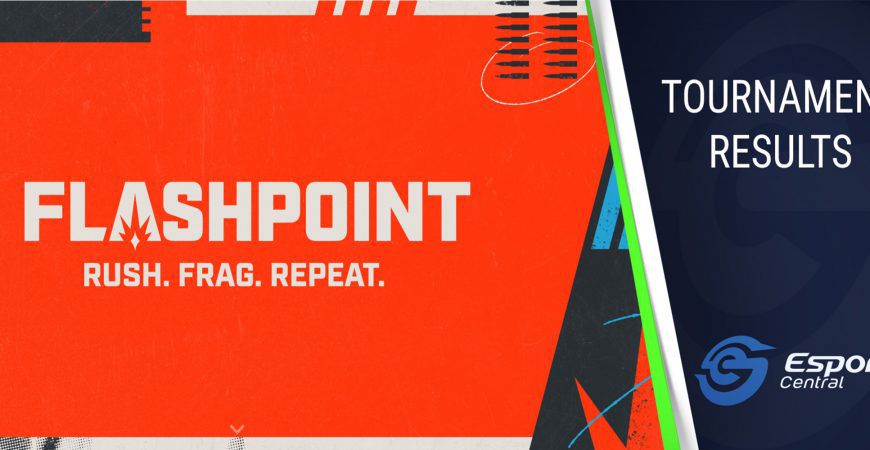 Flashpoint Season 3 finals highlights and full results
At Flashpoint Season 3, we saw some incredible CS:GO esports action as 16 of the top European teams competed in this important RMR event. Here's what went down at Flashpoint Season 3, including a video featuring highlights from the grand final.
Flashpoint Season 3 results
During the Flashpoint Season 3 playoffs, mousesports obliterated the competition, beating down Fnatic, BIG, Astralis and G2 all with 2-0 scorelines to secure a spot in the grand final.
With Nicolai "Dev1ce" Reedtz's first appearance as a member of NIP after leaving Astralis, the mostly Swedish side had a lot to prove with their Danish addition.
The first match of the playoffs didn't go all too well for NIP, as they lost to Anonymo 2-1. However, due to connection issues out of their control, Flashpoint issued a rematch. NIP ended up winning 2-1 after replaying the final map, leaving a sour taste in the mouths of some fans.
Despite this ordeal, NIP went on to beat FunPlus Pheonix 2-0 in the Upper Bracket. However, the team then lost 2-1 against G2 Esports. NIP went on to beat BIG, Heroic and G2 Esports in the Lower Bracket to claim their spot in the Flashpoint Season 3 grand finals.
In the grand finals, NIP came out swinging on Overpass, beating mousesports 16-13. mousesports came back strong, beating NIP with a convincing scoreline of 16-9 on Nuke. In the final map of the Flashpoint Season 3 grand final, mousesports completed the reverse sweep in style, knocking NIP out with a 16-9 scoreline on Inferno.
Check out our highlight video of the Flashpoint Season 3 grand finals below.
Flashpoint Season 3 standings:
1st place – mousesports – Wins $17,000 and 1,600 RMR points.
2nd place – NIP – Wins $10,000 and 1,500 RMR points.
3rd place – G2 Esports – Wins $7,000 and 1,400 RMR points.
4th place – Heroic – Wins $5,000 and 1,300 RMR points.
5th place – BIG – Wins $4,000 and 1,200 RMR points.
6th place – Astralis – Wins $3,000 and 1,100 RMR points.
7th place – Team Vitality – Wins $2,000 and 1,000 RMR points.
8th place – Double Poney – Wins $2,000 and 900 RMR points.
9th place – FunPlus Phoenix – Wins 800 RMR points.
10th place – Complexity – Wins 700 RMR points.
11th place – Sprout – Wins 600 RMR points.
12th place – Anonymo Esports – Wins 500 RMR points.
13th to 16th place – OG, Fnatic, FaZe Clan and HYENAS wins 250 RMR points each.
Congratulations go out to mousesports for winning Flashpoint Season 3 tournament. The team only dropped one map and claimed a tonne of RMR points in the process.