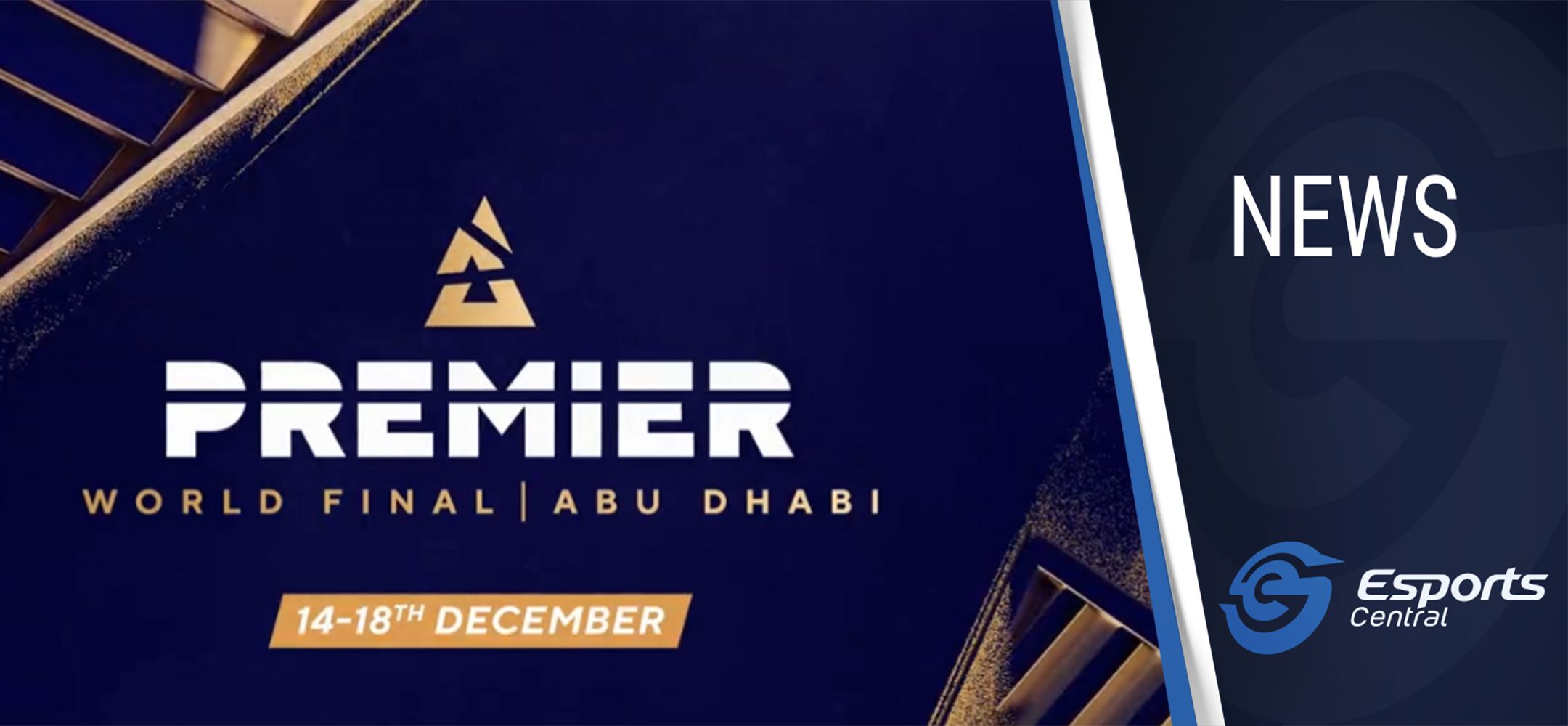 BLAST Premier World Final 2022 to be held in Abu Dhabi
Alongside CS:GO Majors, the BLAST Premier World Final 2022 is arguably the biggest event for fans to look forward to this year. Now, the first details of the BLAST Premier World Final 2022 have been revealed, alongside its location as Abu Dhabi. Here's what we know so far.
BLAST Premier World Final 2022
The World Final will be the seventh and last event of the BLAST Premier tournament series and is the culmination of the 2022 global CS:GO calendar. It will take place from 14 to 18 December 2022, and feature the best eight teams in the world, most of whom are yet to be decided. We only know for sure that FaZe Clan and Na'Vi will be in attendance.
The BLAST Premier World Final 2022 will be held in partnership with ADGaming, and will take place at Yas Island's Etihad Arena in front of a live audience. This is in Abu Dhabi, the capital city of United Arab Emirates.
The eight teams will compete for their share of the massive $1 million prize pool. At the current Dollar to Rand exchange rate, that's roughly R16.2 million.
Charlotte Kenny, Managing Director of BLAST Premier, states:
"As part of our host cities process, we are always on the lookout for leading locations and arenas all around the world, Abu Dhabi is the perfect location to follow on from this month's highly successful Spring Final in Lisbon and November's Fall Final in Copenhagen. The World Final will follow in the footsteps of popular sports such as UFC, F1 and NBA in hosting major events in Abu Dhabi and the remarkable Etihad Arena provides the perfect stage for our World Final event.
Esports and the gaming sectors are growing at a rapid pace in the Middle East with hundreds of thousands of people engaged with gaming, as either players or spectators. BLAST is committed to bringing our best-in-class shows to all corners of the globe and we are proud to be working with AD Gaming to provide the BLAST Premier World Final in Abu Dhabi."
This will, without a doubt, be a great way to end the top-tier CS:GO events of 2022. It is, of course, a LAN tournament, where we will see the eight qualified teams compete to etch their name into esports history forever. BLAST Premier is known for its immense production value. It is one of the best tournament organizers out there We simply can't wait to watch all the action live.
Header image via BLAST Premier.