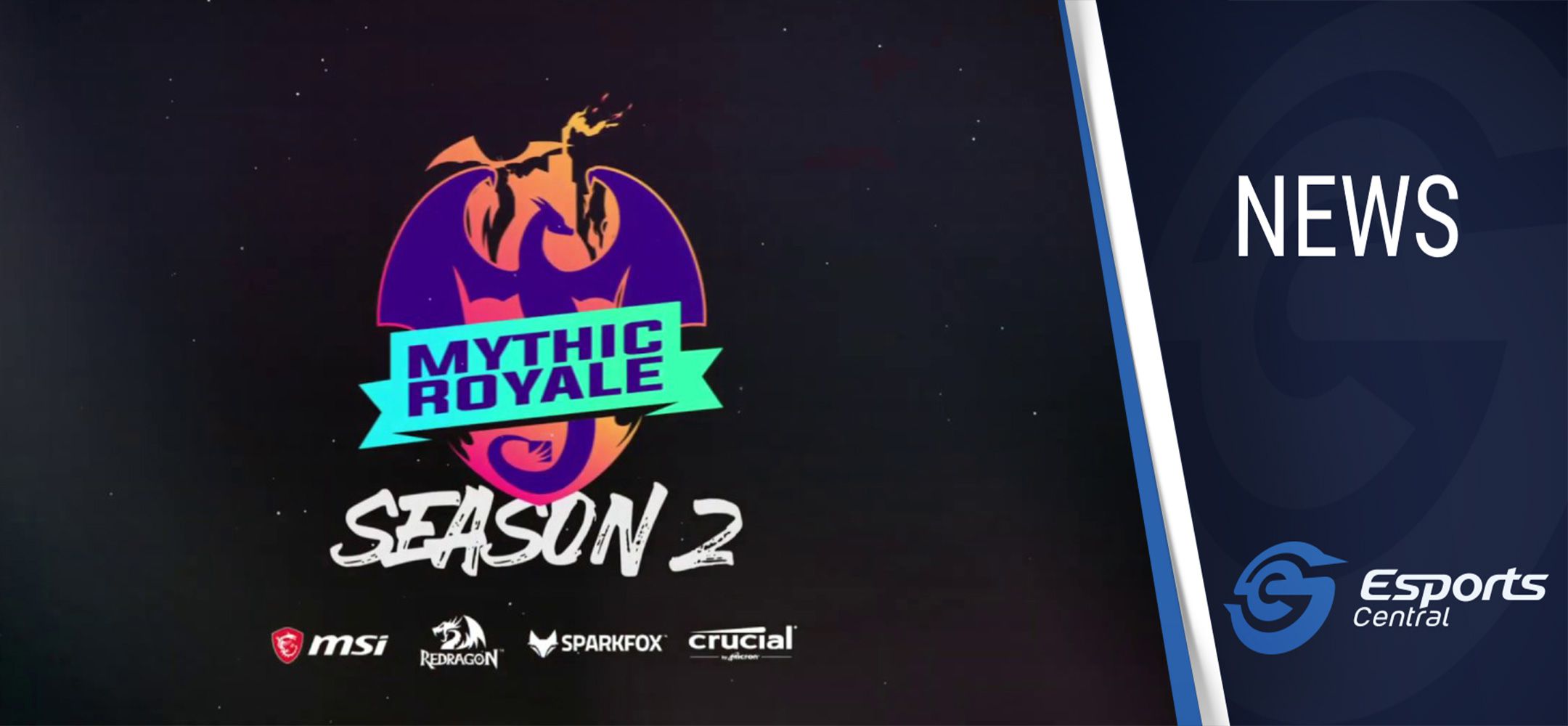 ACGL Mythic Royale September Trios first qualifier takes place this weekend
Wessel Minnie
The first custom lobby direct qualifier for the September Mythic Royale Season 2 Trios tournament from ACGL is now open, and South African Fortnite players definitely shouldn't miss out. The qualifier takes place this coming weekend. Here's what you need to know.
Mythic Royale September first qualifier
ACGL's Mythic Royale Season 2 tournament, which takes place on 26 September 2020, has R8,000 in prize money up for grabs. To qualify for the tournament, you will need to compete in one of the two qualifiers this month, or the Challenger Cup late in September for those who didn't make it through the first two qualifiers.
Fortnite players can, and definitely should, grab two friends and enter the first qualifier for the ACGL Mythic Royale Season 2 September tournament. Registration is free, so all you need to do is head on over to the qualifier's page to enter.
The top 5 teams from the qualifier will earn their entry into the Mythic Royale at the end of September. The qualifier begins on Saturday, 5 September at 19:00 SAST.
ACGL explains Mythic Royale Season 2 qualification:
"As with Season One, grinding via the cups and matchfinders to earn Elo remains one of your qualifying options. Secure the needed placing in the leaderboard and you will be competing in the monthly custom lobby for the cash on offer."
Further, there will be a monthly Challenger Cup, giving players who didn't make it to the main event the opportunity to compete in a custom lobby for rewards.
If you don't make the cut in the first qualifier, then mark your calendar for the next dates:
12 September: Mythic Royale Custom Qualifier #2
25 September: Mythic Royale Challenger Cup
26 September Mythic Royale Finale
Those who make it to the Mythic Royale Season 2 September Trios tournament will fight it out for their share of the R8,000 prize pool.
Prize pool distribution:
1st place – R3,000
2nd place – R2,100
3rd place – R1,800
4th place – R1.200
5th place – R900
Lastly, all South African Fortnite players should at least try the Mythic Royale events. Even if you think have no chance of winning or qualifying, there are awesome prizes to be won just for competing thanks to the Mythic Relic system.
This is all thanks to ACGL's partners and sponsors of the Mythic Royale, namely: MSI, Redragon, Sparkfox, and Crucial.
Start your journey by entering Fortnite Cups, joining a matchfinder on ACGL, and showing your interest for the first Mythic Royale Season Two finale.
Don't forget to follow ACGL on Twitter, Facebook, as well as join their Discord server.